The Sino-American joint venture between General Motors (GM) and SAIC will be the first to get access to the Tesla charging network in China. By the end of 2023, SAIC-GM-made EVs from Cadillac and Buick can use Tesla's Superchargers and Destination chargers and see their map in GM apps.
Tesla already opened 10 Supercharging stations and over 200 Destination charging stations for non-brand vehicles. According to their statement, Tesla plans to open more chargers to non-Tesla cars. For SAIC-GM, this is a significant enhancement of their charging infrastructure as the JV currently operates 52 supercharging stations called AutoNon, with a total of 246 charging points in China.
Additionally, SAIC-GM cooperates with six leading charging providers in China and has access to 500,000 charging points in 320 cities, including 3,200 highway chargers. However, the maintenance of those chargers is disputable, and reliability is always a roulette.
Tesla currently operates 1,800 Supercharger stations with 11,000 charging points and 700 destination chargers with 2,000 charging points in China.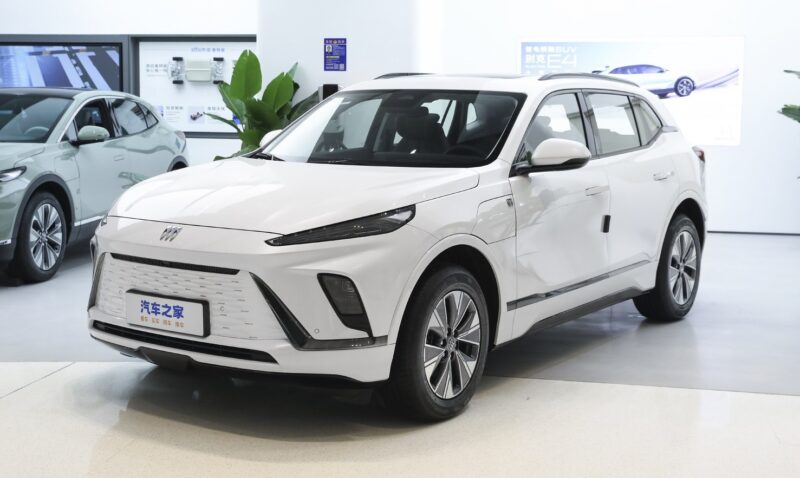 GM currently sells three EVs under the Buick brand in China – Buick E5, Velite 6, and Buick E4. Cadillac sells only one EV – the Cadillac Lyriq. Their second EV, Optiq, will hit the market soon.
The step follows a similar approach in the US, where Tesla started opening its charging infrastructure to other EV makers. According to a report by Wedbush, the Supercharging network will become a 10-20 billion USD business for the US automaker.