The Audi Q3 SUV hit the Chinese auto market late last month as an import, and therefore a rather expensive car compared with locally made competition such as the BMW X1. Audi however is working hard on the China-made Audi Q3 which will be launched sometime next year, one pre-production example was spotted near the factory in Changchun.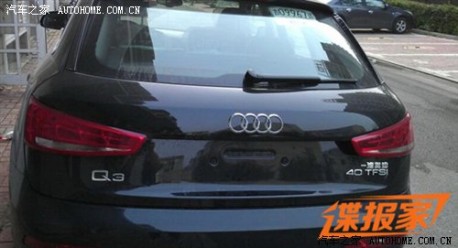 The Audi Q3 will be made in China by the FAW-Volkswagen joint venture. Just like with all new Audi's in China the Q3 gets new names; sole engine is the 2.0 TFSI. The version with 170hp will be called '35 TFSI' and the version with 211hp will be called '40 TFSI'.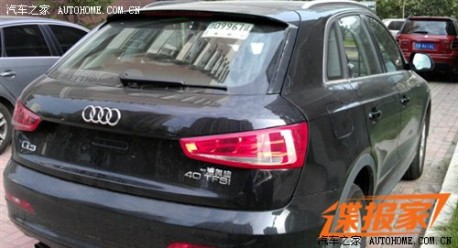 The imported Q3 is so expensive it actually competes directly with the locally made Audi Q5, price starts at 377.000 yuan and ends at 479.000 yuan. Price for the locally made Q3 will start just above 300.000 yuan. Chinese media is talking about rumors concerning a 1.8 TFSI for the China-made Audi Q3 which would bring the price down to some 270.000 yuan. Audi however has not confirmed the 1.8 yet so for now we'll stick to the 2.0.
Via: Autohome.