The new Aston Martin Vanquish has arrived in China. One red example was airplaned into Guangzhou for a private 'viewing party' where taking photo's was now allowed. Still, our spies managed to get one snap! The Vanquish is powered by the good old 6.0 V12 that has been tuned up to 565hp (almost 600), top speed is 295km/h (almost 300).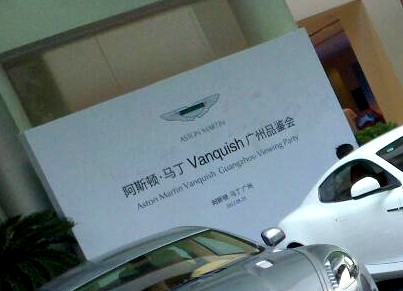 Guangzhou is one of the richest cities in China and therefore a hot market for all super car makers, the Guangzhou Aston dealer was also the first in China to get the maniotic V12 Zagato.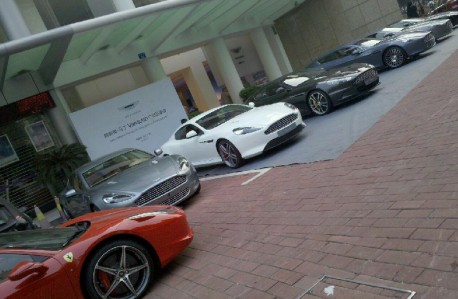 A look at the parking lot. Annoying V8 Ferrari has more horses than each and every Aston. More pics of the event will likely drop in over the day, if so, we will add 'em to this post!