A very interesting spy shot, shot by reader Chiprdan near the Shanghai-GM factories Shanghai. GM is very busy lately, updating its complete China line-up, but we never seen two new cars in the same picture before. Let's have a closer look at both automobiles.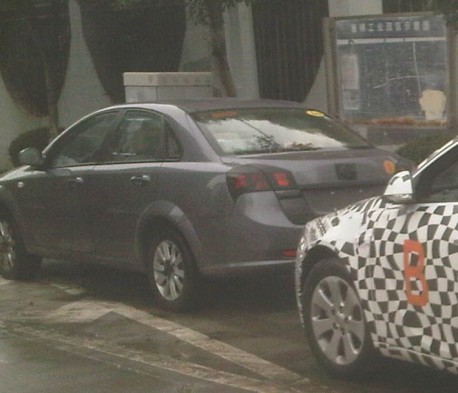 First up the Buick Excelle. We have seen many spy shots of the facelifted car and last week we saw the first pics of the naked thing. The facelifted Excelle will debut on the Guangzhou Auto Show later this month with a new 113hp 1.8 liter four-cylinder.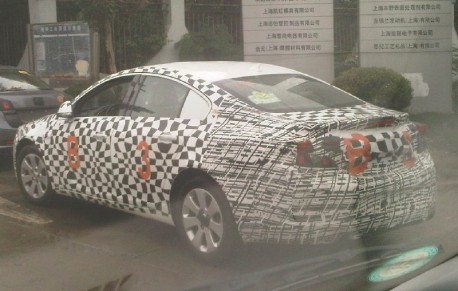 The camouflaged Buick Regal is even more interesting because it is the first time we see it! Debut on the Guangzhou Auto Show seems unlikely so we go for the April 2013 Shanghai Auto Show. The vehicle is heavily camouflaged but it is clear enough there will be changes at the bumper and the rear lights, front will likely get a similar treatment.