A fantastic Hongqi CA72 state limousine, seen in the Shanghai Car Museum where it was prominently displayed in the central hall, and so it should be! The CA72 was made from 1959 until 1965 when it was replaced by the much better known Hongqi CA770. In 6 years only 198 vehicles were made, making the CA72 one of the rarest Hongqi branded cars.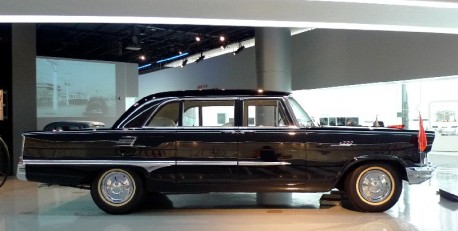 The styling of the CA72 was inspired by American automobiles from the early 1950's. The CA72 also has real American roots, it is based on a 1950's Chrysler chassis and powered by a 217hp Chrysler-sourced 5.6 liter V8. The body shell however was entirely designed and produced in China by First Auto Works (FAW), the owner of the Hongqi brand.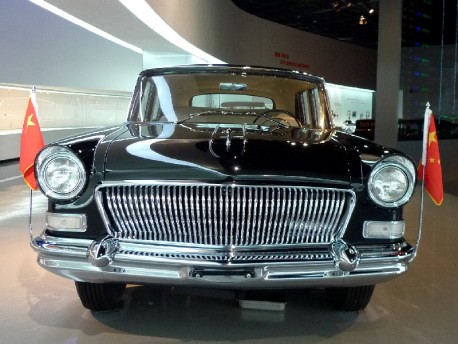 More chrome is better chrome! A fine Chinese tradition that continues until today. The Hongqi CA72 was a state limousine, all cars were sold directly to the communist party and the government. As far as we know, not a single CA72 ended up in private hands when new. The CA72 limousine was sure big enough to ferry around this big-important people! Size: 5730/2010/1760, wheelbase was 3400. Weight was 2800kg. Top speed was an impressive 160km/h, fuel consumption was 16 liters per 100km.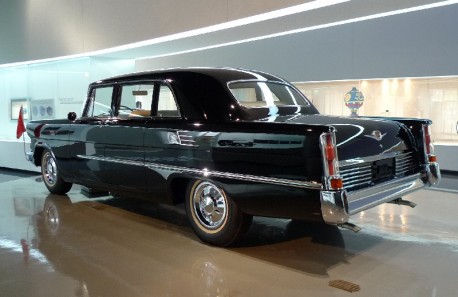 The perfect car for cruising over lonely highways in very dark nights…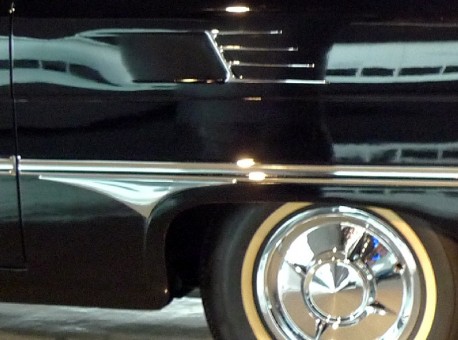 'Wing' above the wheel and another beautiful ornament in front of the wheel. Wheel covers shiny as a mirror. The detailing on these old Hongqi vehicles is incredible, and in a way, much better than any Chinese automaker does today.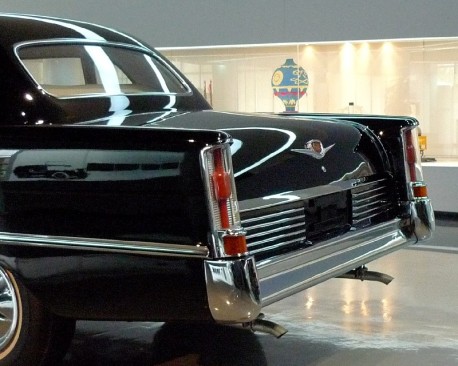 Majestic rear lights were modeled after traditional Chinese lanterns. Twin exhaust pipes pointing slightly down. A brilliant motorcar! More great machinery from the Shanghai Car Museum soon.