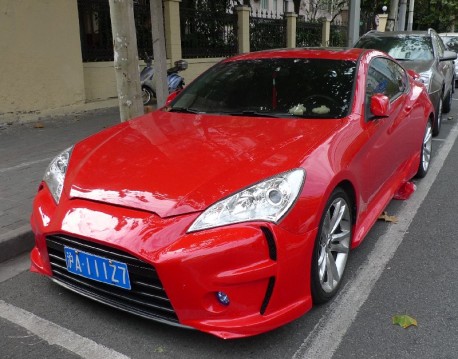 This is a ridiculously red Hyundai Rohens Coupe with a fat-ass body kit, seen parked on a street in the great city of Shanghai. Hyundai uses the 'Rohens' nameplate for the Genesis sedan and coupe in China. This particular coupe is a first generation example, made from 2001 until 2011. It is made some 100 kilo heavier by an eye-hurting bodykit with wings and air vents all over. We Rooh.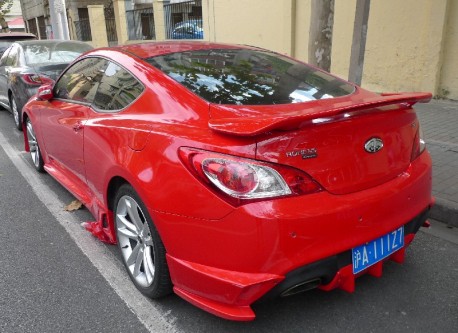 More strange stuff at the back with a gigantic wing, big parts of plastic behind the wheels, huge square exhaust pipes and some kinda mini-diffuser in the middle. The Rohens Coupe is available with 260hp 2.0 liter turbo or with a 345hp 3.8 liter V6, which is one of the most powerful V6 engines on the market today. Sadly, this red monster in Shanghai has the 2.0 under the bonnet. The 2.0 turbo is mated to a 6-speed manual or 5-speed automatic, like this car had, sending power to the rear wheels. The Rohens Coupe is imported into China, price starts at 233.600 yuan and ends at 369.600 yuan.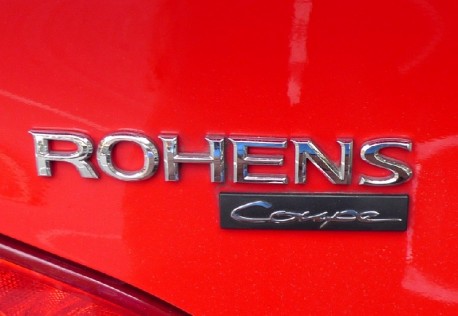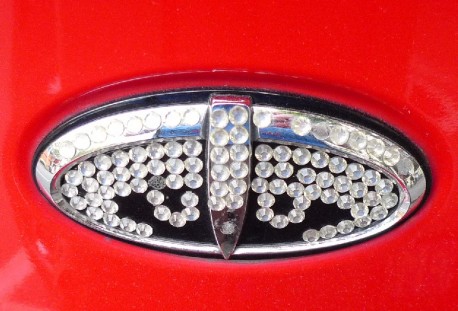 Unknown logo at the mack, made even prettier by a bunch of fake crystals.