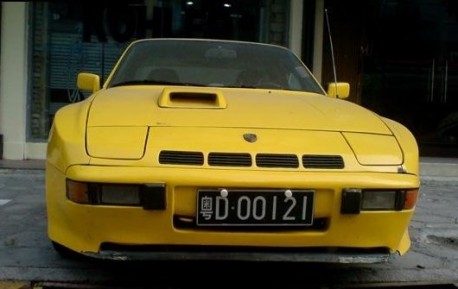 Here we have an extremely rare Porsche 924 Carrera GT, seen in the great city of Shenzhen in Guangdong Province. The 924 Carrera GT was a homologation-special based on the Porsche 924 Carrera GT rally car. Porsche made only 406 examples of the '937' in the 1980 model year. Power came from a turbocharged four, in the Carrera GT good for 210 horses.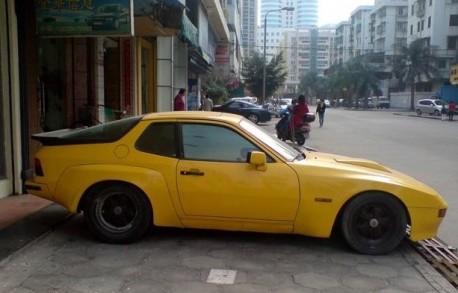 The 924 Carrera GT was visually very much improved with a enormous body kit, a large air intake on the bonnet, a big wing on the back and sleek black alloys. Porsche never exported the 924-series to China but we know of a few cars that came into the country via diplomatic channels and the gray market, this Carrera GT however is a first. Some Porsche fans with a lot of money and good 'friends in the right places' manage to import vintage Porsches today, mostly from the US, but those cars are usually in concours condition.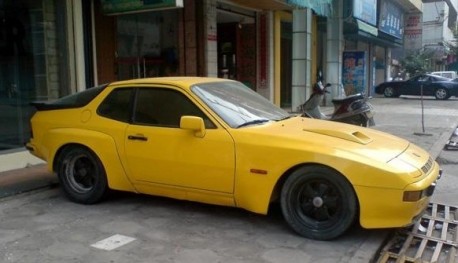 This yellow racer is certainly not tip top and it wears black license plates indicating it belonged to a foreign-funded company which were allowed to import their own cars into China in the 1980's and 1990's.  In those days it must have caused quite a stir in China, wherever it went.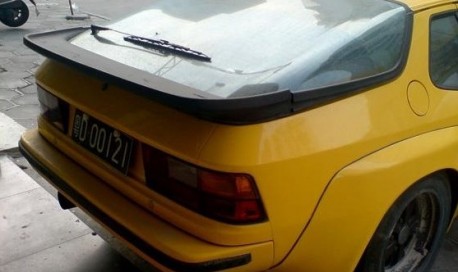 There were very few cars on the streets back in the 80's, and this 924 is even older than the first Chinese-foreign joint-ventures such as Beijing-Jeep and Shanghai-GM. One thing seems sure, whoever saw this monster then never forgot it, which is  good for Porsche since China is its biggest market worldwide now.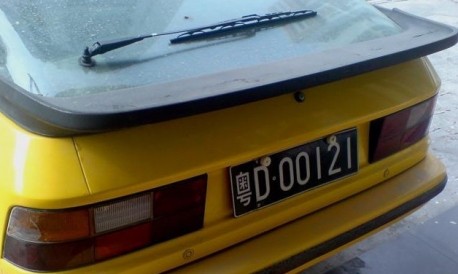 Hard-plastic wings are beautiful! Guangdong is in southern China where it rains a lot. Still, the vehicle seems largely rust free and the paint is clean.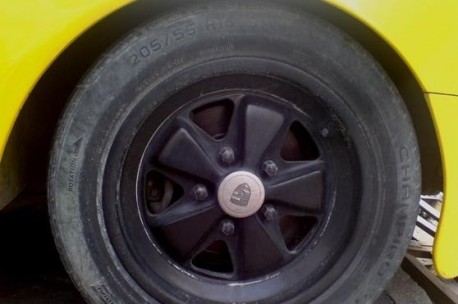 Tires are probably period…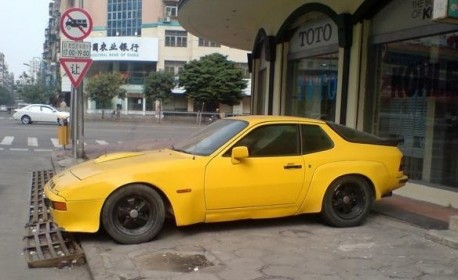 King of the Road, even when parked.