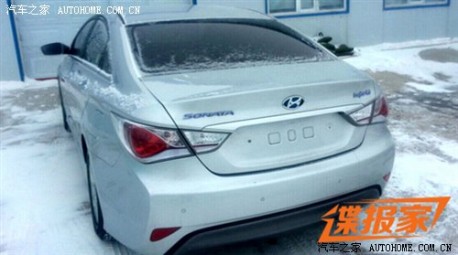 Spy Shots from the Hyundai Sonata Blue Drive hybrid testing in northern China. The Sonata Blue Drive will be launched on the Chinese car market in the second half of this year, debut is expected for the Shanghai Auto Show in April. The Blue Drive will be imported into China, the normal petrol-powered Sonata is made in China by the Beijing-Hyundai joint venture.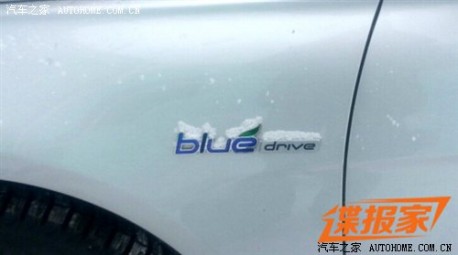 The Hyundai Sonata Blue Drive hybrid is powered by a 200hp 2.4 liter petrol engine mated to a 40hp electric motor. Hyundai apparently considered the market for hybrids in China as too small for local production. The market is indeed small but the most important reason is price, Chinese car buyers consider hybrids as too expensive. Importing the Blue Drive won't exactly change that perspective. Price will start just under 300.000 yuan, a locally-made version would be some 20% cheaper.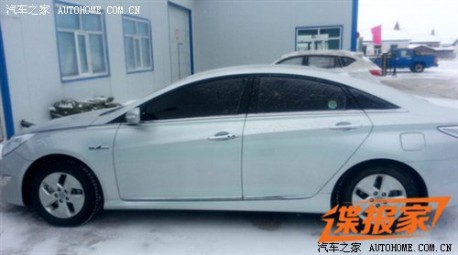 Wheel covers help a tiny little bit aerodynamically, but the loo green and are less expensive to fit than alloys.
Via: Autohome.