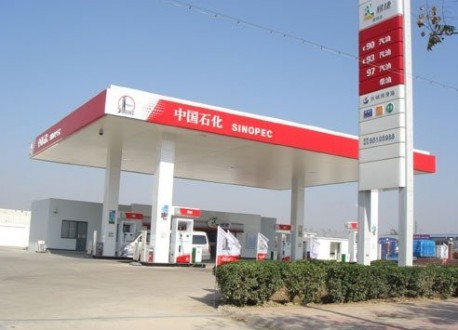 Sinopec Corp, Asia's biggest oil refiner, has said it is upgrading desulphurization facilities and will supply cleaner oil products from 2014 over public concerns about oil quality.
Sinopec said in statement on Friday that it will build upgraded desulphurization facilities in 12 refineries by the end of 2013 and will sell oil products that meet the national 4 standard for pollutant emissions.
China has no country-wide standard on sulphur content in gasoline, and such standards currently vary by region.
Beijing is the only city in China to have adopted the national 5 standard, equal to the Euro V vehicle emissions standard, which caps sulphur content below 10 ppm (parts per million).
China's developed regions, including Shanghai, Jiangsu and Zhejiang, use the national 4 standard, 50 ppm or below, while remaining regions have adopted the national 3 standard, which allows the sulphur content in fuel to be as high as 150 ppm.
But cleaner fuel may also mean higher prices. When Beijing and Shanghai switched from national 3 standard to the stricter national 4 years ago, gasoline prices rose by 0.2 to 0.3 yuan (3 to 5 cents) per liter.
Repeated bouts of smog this winter in China's central and eastern parts have given rise to public outcry over oil quality, which contributes to air pollution. Fu Chengyu, board chairman of Sinopec, said Thursday that oil refining companies were one of those directly responsible for the smog.
However, Fu defended Sinopec's oil quality, saying air pollution is not the result of substandard oil products, but because China's oil standards are not high enough.
Via: ChinaDaily.