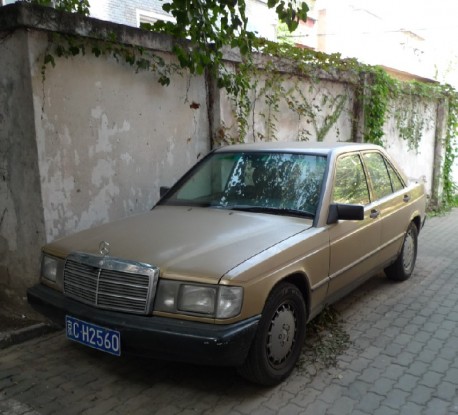 Here we have a very beautiful and very brown W201 Mercedes-Benz 190E, seen on a kinda hidden parking lot not far from my home in Beijing. Head lights show this is a US-spec car. The Mercedes-Benz W201 was produced from 1982 until 1993 and never exported to China, so how this American-market German ended up in the Chinese capital is a mystery.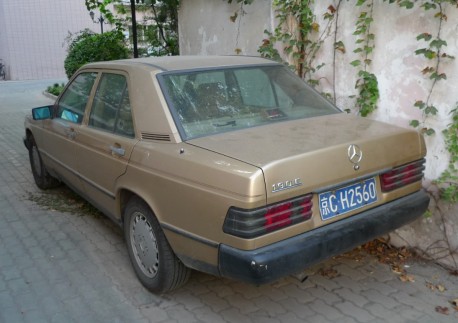 These days wealthy Chinese car collectors manege to import Western classic into China, mostly from North America. A very base 190E however seems a somewhat strange choice. The W210 never sold in great numbers in the US because car buyers though it was too small and underpowered.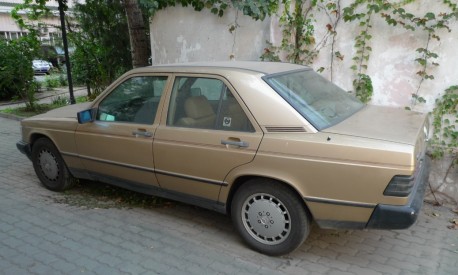 This particular vehicle seemed in a very good condition. Paint still fresh, grille still shining, no missing parts and the plastics still perfect. Even the wheel covers are original! The 190E was powered by a 4-cylinder 2.0 liter 'M102.962′ engine that produced 122hp, good for a 185km/h top speed.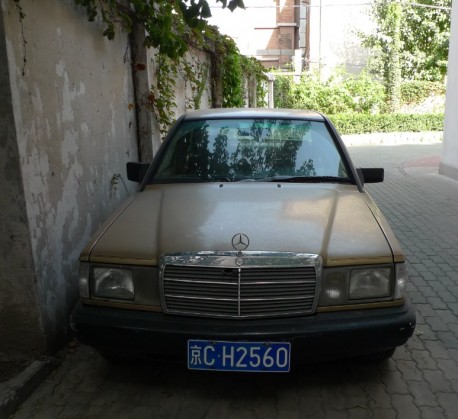 Still got its road presence after all those years, more so than many modern cars. This brownie is the second W201 I met in China, earlier on I found a Euro-spec black example.