Here we have a real good old Mercedes-Benz, seen on da street in Beijing. This is the Mercedes-Benz W210 190E, made from 1982 until 1993. The 190E was never officially exported to China, this might be an ex-diplomatic car or an ex-foreign company car. Somehow the 190's timeless design didn't look that much out of place among the many new automobiles, a great compliment indeed for designer Bruno Sacco, an Italian who lived in Germany at the time and is still with us today, aged 78.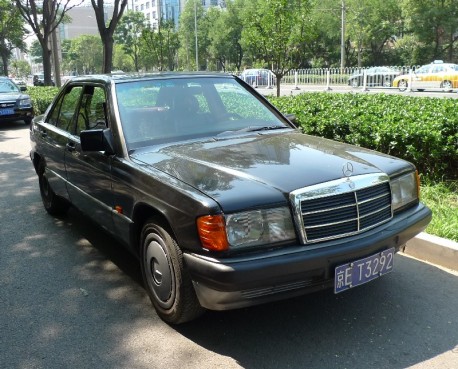 This particular example looked almost as new, only dissonant the missing hubcab on the back-right wheel which must be hard to get in China. The 190 had a valid 2012 insurance sticker behind the window meaning the owner must 'know the right people' otherwise this great old Benz would have been scrapped years ago thanks to the ever stricter penguin regulations.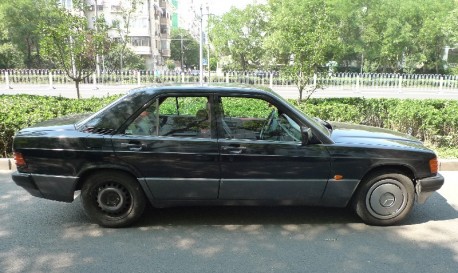 The 190E was powered by a 4-cylinder 2.0 liter 'M102.962' engine that produced 122hp, good for a 185km/h top speed. The engines are basically indestructible and can easily make 500.000 km without too much trouble. Come for that on a new C-class, the computers will crash at least once every 10K!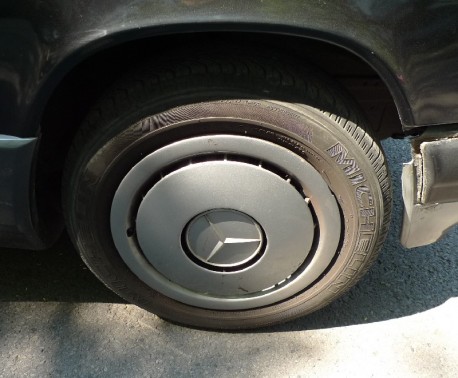 Plastic hub loox a bit cheap today, Michelin tires might very well be original 1980's. This Benz has clearly not been used too much.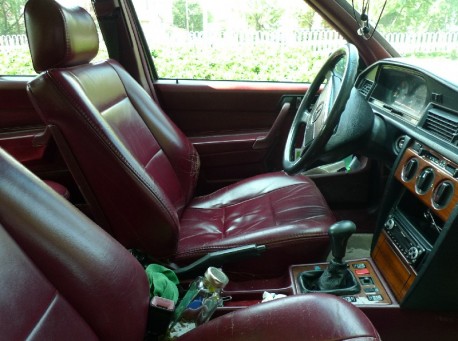 Interior incredible! Dark-red leather and a lotta wood. Stereo player seems a newer example, that shiny black thing, with a CD-slot, doesn't look 1980's at all. Otherwise everything seems in good condition, driver seat needs some work but that can be easily and cheaply done in China.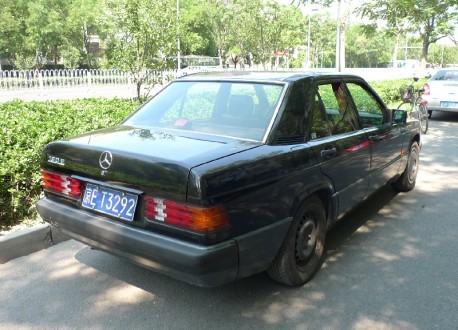 Note chrome around the rear window, still shiny!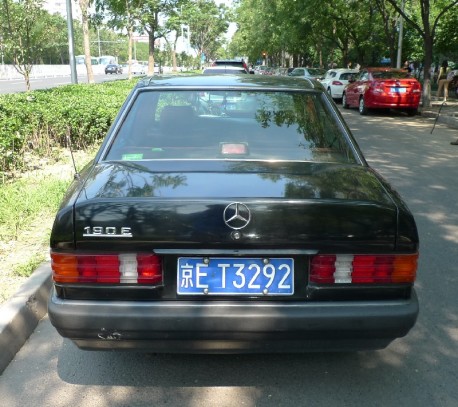 A beautiful car… Let her roll forever!