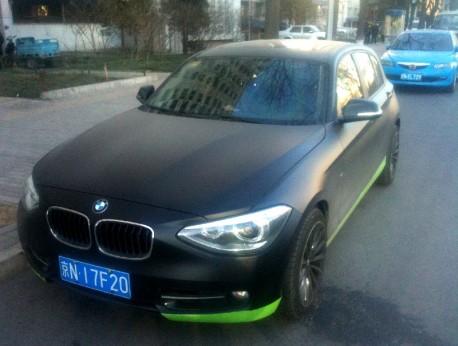 A sleek BMW 1-Series in matte black and some green, seen on an early morning in Beijing, only seconds after a met a baby blue Mazda 6, which is still visible in the background. The matte black wrap seems of high quality and extends neatly over most of the bumpers. The mirrors however, are sadly still painted in their original gray-ish color.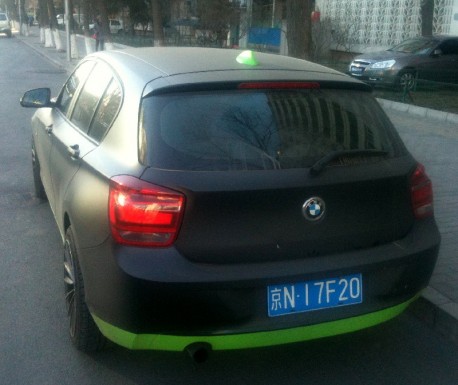 The green parts are wrapped too. Matte black and green makes a nice combination. The Bimmer is made a bit more beautiful by low profile tires, matte gray alloys, a chromed thingy around the BMW badge on the back, and best of all: a green antenna on the roof. We like that, very much.
The BMW 1-Series is imported into China, price starts at 225.700 yuan and ends at 337.500 yuan. A lotta money for such a small car and the 1-Series thus isn't too popular on the Chinese car market. BMW however is considering local production at the Brilliance-BMW joint venture which would make the 1 some 20% cheaper. And they better offer matte black as an option!