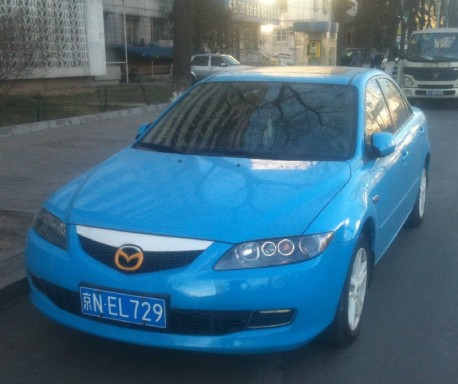 A baby blue Mazda 6, seen on an early morning in Beijing, the vehicle being more blue than the sky. The baby blue is painted on, which is good, because it shows more determination than wrap. The 6 is further prettied up by a half-yellow Mazda badge, a white grille-chrome bar and white alloys. The license plate coincidentally combines nicely with the paint job.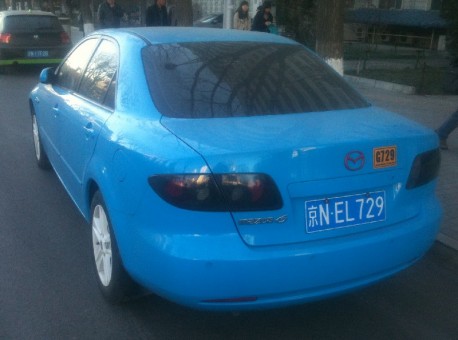 Blacked out rear lights and and the Mazda badge in grey. Baby blue seems to be a new trend in China, this fine Mazda is the latest in a long line: BMW E60 5, BMW M3, Volvo XC60, Porsche 911, Benz E, Audi S4, Ferrari 458, and a BMW 3 coupe.
The first generation Mazda 6 is still in production in China at the FAW-Mazda joint venture, alongside the current Mazda 6 Rui Yi.
Note vehicle in the background, that is a matte black BMW 1-Series.