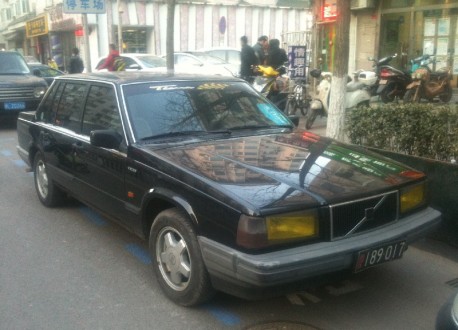 Here we have a very beautiful black Volvo 740 GL, seen parked on a taxi stand on a street near my home in Beijing, the very first Volvo 700 I ever met in China. The Volvo 740 was made from 1992 until 1992, it was exported in small quantities to China mostly for government use. This particular vehicle however has diplomatic license plates, indicating it has arrived from abroad via diplomatic channels.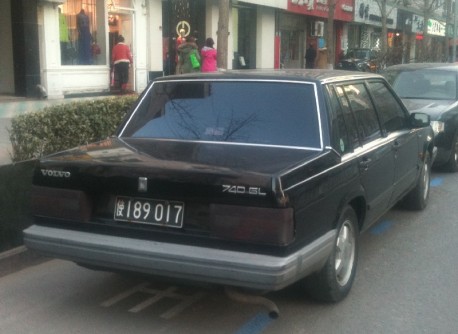 The tough Swedish machine was in reasonable condition; paint slightly faded, chrome just shiny enough, strange grey bumpers, and a very weird exhaust pipe. The lights, front and back, covered with a thin layer of see-through film. Not the best 740 in the world so, but who cares?, this car is an icon!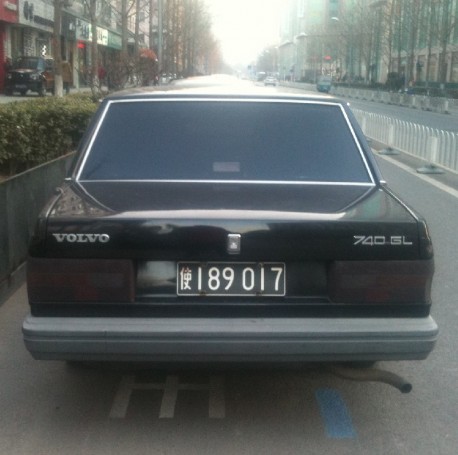 Square, square & square. No mistake possible, this is a Volvo. The Volvo 700-series was designed by Jan Wislgaard, a Swede of Norwegian descent who was Chief Fesigner at Volvo for an astonishing 40 years, from 1950 to 1990. Wislgaard's most famous creations are the Volvo Amazon, the Volvo 140, the Volvo 164, the Volvo 240, the Volvo 740/760 and the Volvo 850. The 700-series however is hist masterpiece! The Volvo 740 GL was powered by a 2.0 four-cylinder, good for an just-adequate 140hp. The most powerful engine available in the 740 was the 'B230ET' 2.3 liter turbo which had 182hp.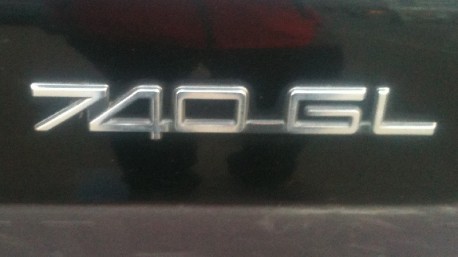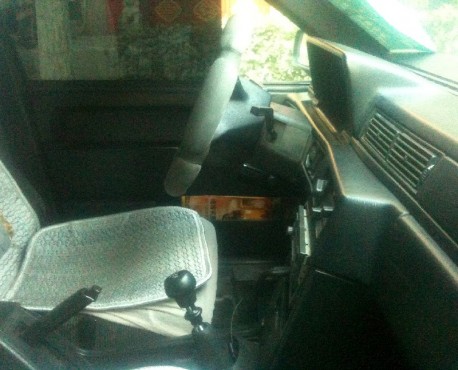 Interior showing its years, but a good clean-up will do miracles. After market radio. 5-speed manual. 4-speed automatic was available as well. Power went to the rear wheels.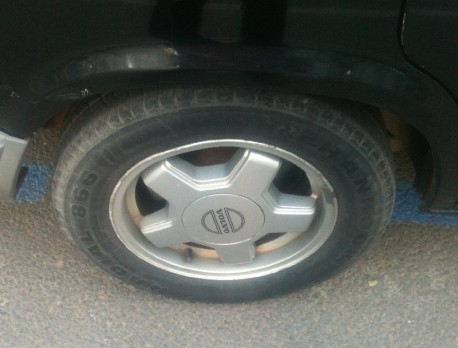 Sporty alloy a 1990's original. Standard on the 740 Turbo, optional on the other variants. The sane alloy was also used for the Volvo 240 Turbo.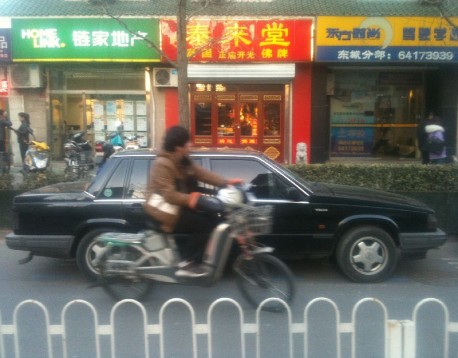 Electric-bicyclist ruining my picture.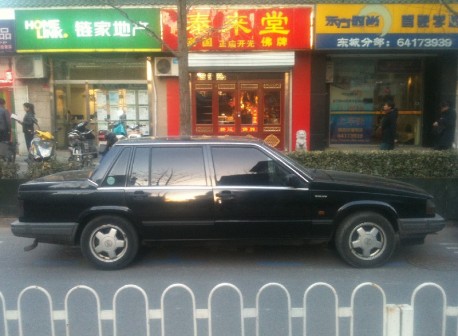 The Volvo 740, being and icon and being so beautiful, has been very much approved! Wadda car…