On November 12, Volvo's first all-electric MPV, the EM90, made its global debut and announced its price tag of 818,000 yuan (112,000 USD) in China. It is worth mentioning that the EM90 is a rebadge of the Zeekr 009 MPV.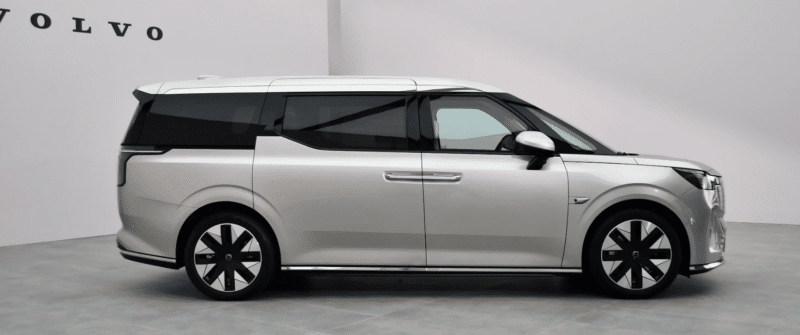 Based on Geely's SEA (Sustainable Experience Architecture) platform, Volvo EM90 has a size of 5206/2024/1859 mm with 3205 mm wheelbase and 2763 kg curb weight. From the side, the A, B, C, and D pillars have been blackened to create the visual effect of a suspended roof, paired with electric sliding doors on both sides.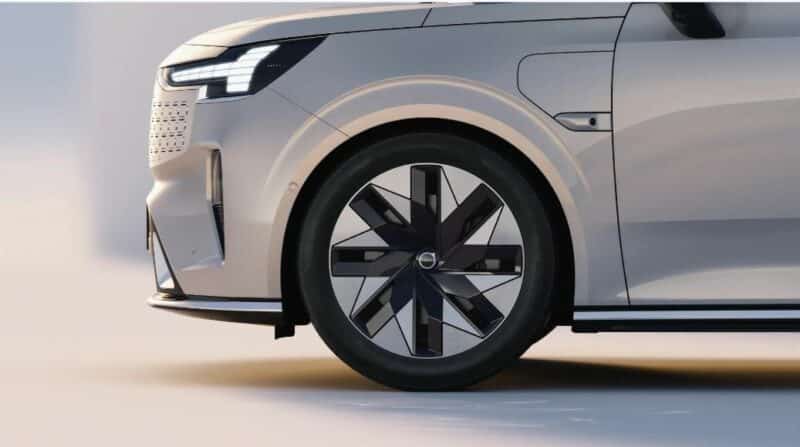 The car runs standard on 265/45 R20 Continental UltraContact UC6 tires. An optional 255/50 R19 tire is also available.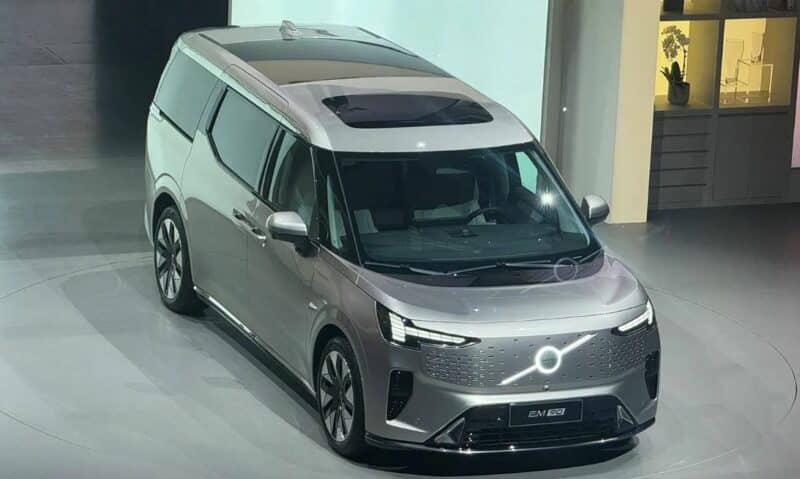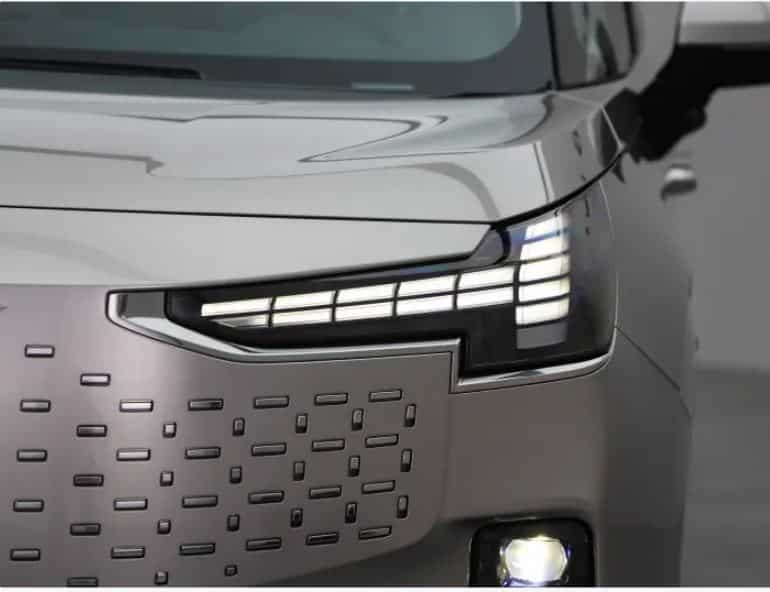 Coming to the front, the borderless face is decorated with matrix dots and Thor's Hammer headlights that resemble the T-shape, making the car highly recognizable. The Volvo logo located in the middle can also be lit up.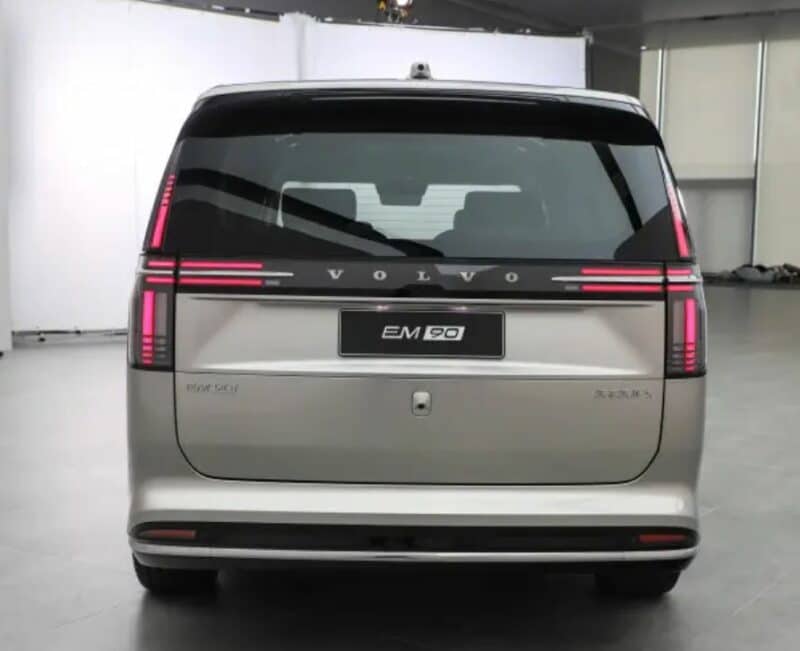 The rear is equipped with T-shaped taillights on both sides.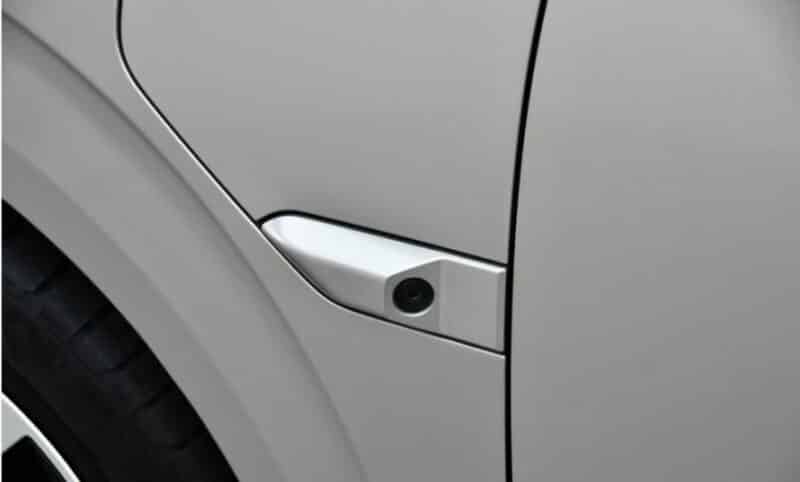 In terms of safety, Volvo EM90 is equipped with 30 sensors including eight cameras, five millimeter-wave radar, a lidar, and 16 ultrasonic radars to achieve level 2+ advanced driving assistance capabilities, including active emergency braking, lane departure warning, and fatigue driving reminder.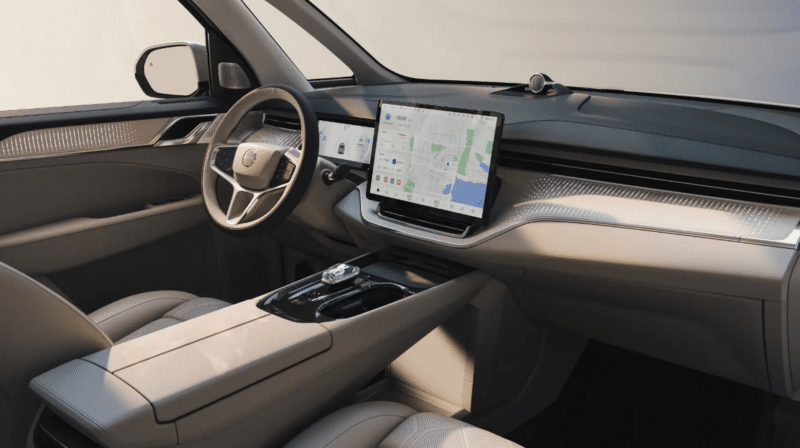 Inside, there are almost no physical buttons in the interior, the functions are integrated into the 8-inch instrument panel and the 14.5-inch floating central control screen.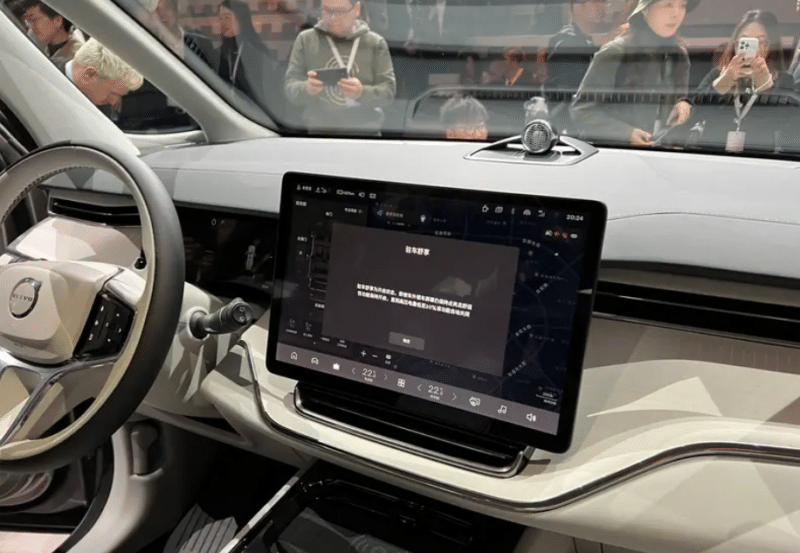 The audio system is realized via 21 Bowers & Wilkins speakers, including speakers built into the seat headrests, with a total power of 2460W. In addition, the interior also has an active air purification technology, which can remove up to 95% of PM2.5 particles, according to Volvo.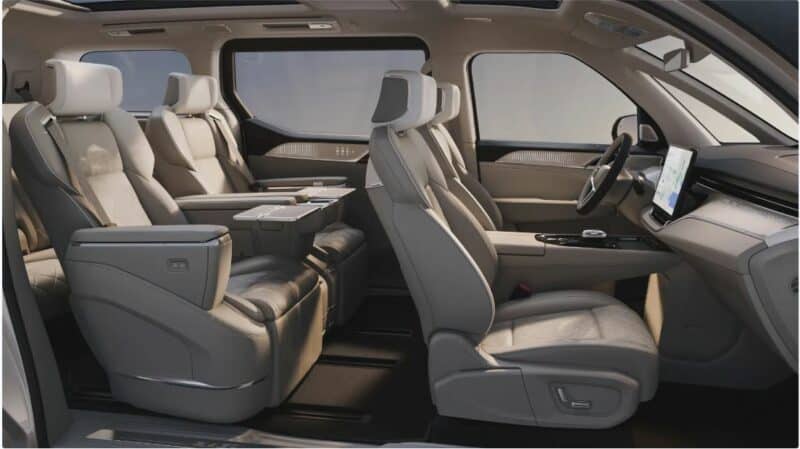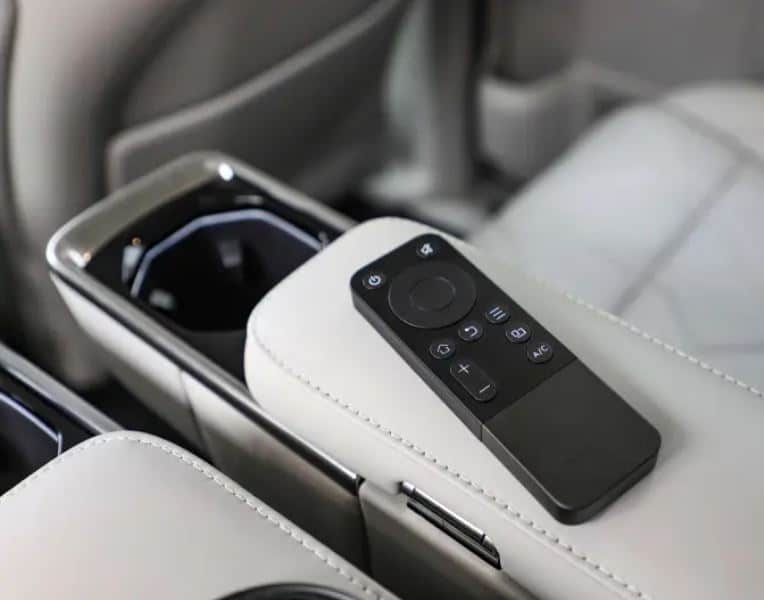 Positioned as a luxury medium-to-large MPV, Volvo EM90 adopts a 2+2+2 six-seater layout. The second-row seats are zero-gravity quality with a padding thickness of 120 mm and come with foldable tables, cup holders, leg rests, heating, and ventilation. The third-row seats are equipped with cup holders and USB Type-C ports.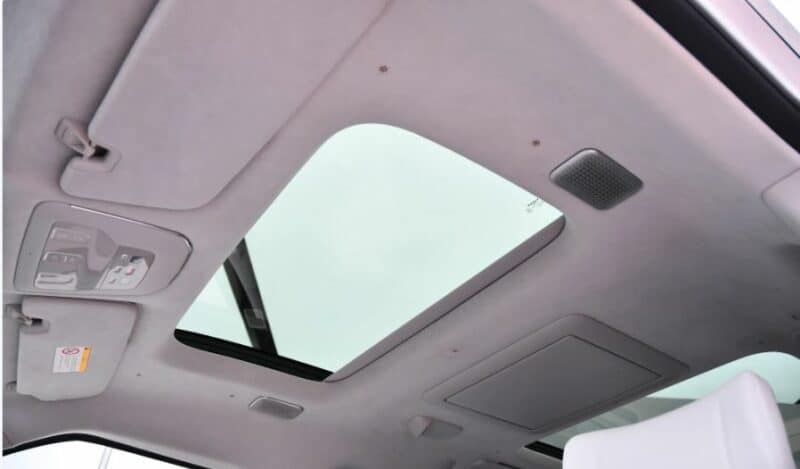 The two panoramic sunroofs in the front and back bring plenty of natural light.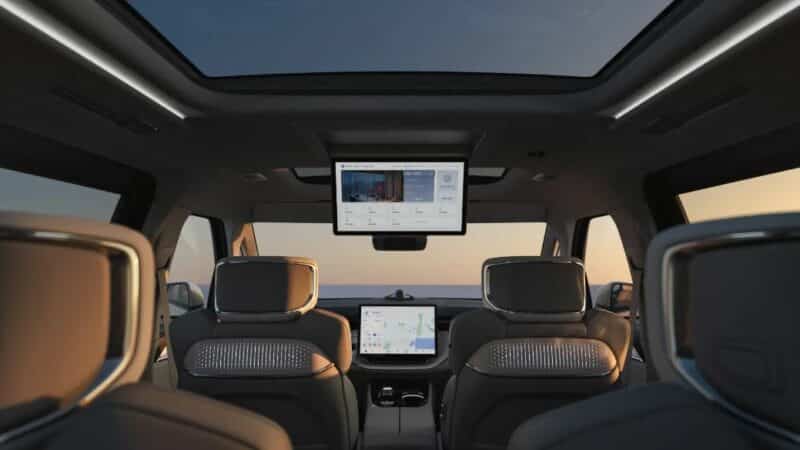 Furthermore, there is a large ceiling screen in the second row for the rear passengers and a touch screen on the rear door trim.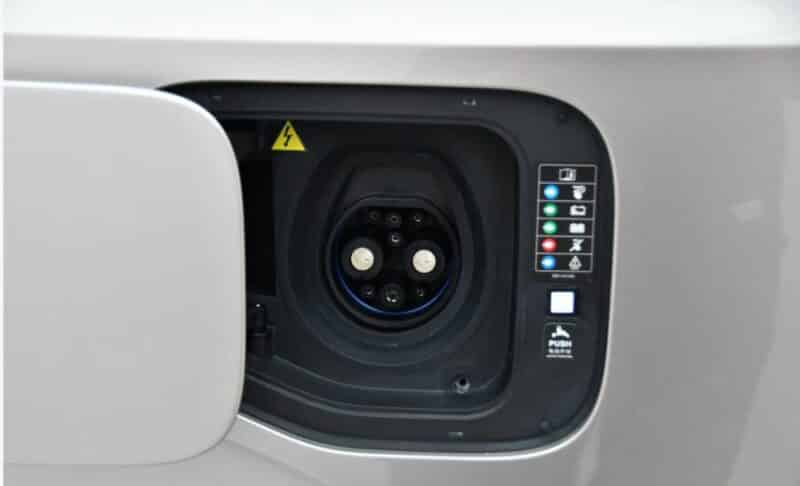 The powertrain consists of a rear 200 kW/343 Nm permanent magnet synchronous motor and a 116 kWh ternary lithium battery pack, providing a CLTC cruising range of 738 km. Its top speed is 180 km/h and the official 0 – 100 km/h acceleration time is 8.3 seconds. A four-wheel drive version will be launched in the future. Under fast charging, it takes 28 minutes to charge the battery from 10% to 80%. At the same time, the car supports a VtoL mobile power station which can be used as a mobile electricity supply to charge items such as appliances.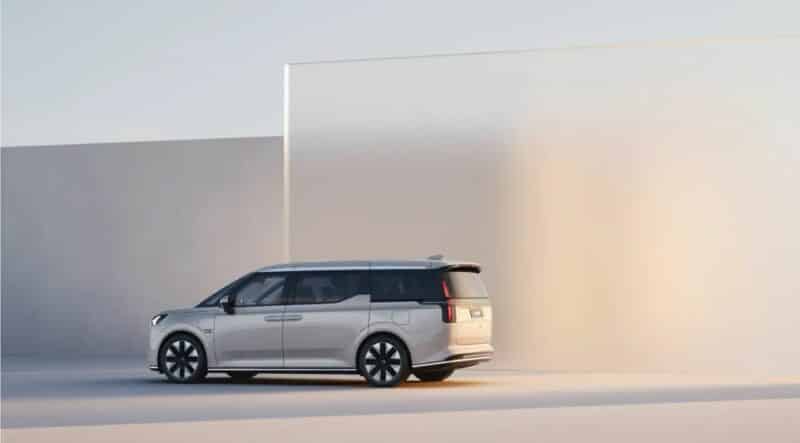 Source: Volvo China
Recommended for you: