The new China-made Ford Mondeo debuted on the Shanghai Auto Show, on yet another party for the Mondeor. The Ford Mondeo is made in China by the Chang'an-Ford joint venture, it will be launched on the Chinese car market in May, priced between 170.000 and 260.000 yuan.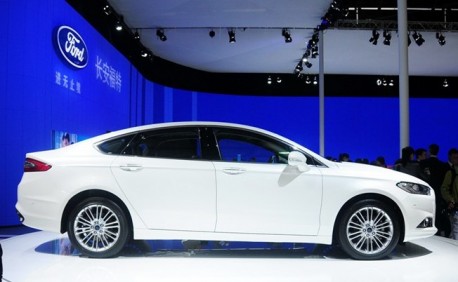 There will be two engines available: a 2.0 turbo with 240hp or 200hp, and the new 'Ecoboost' 1.5 liter turbo four-cylinder with 181hp and 240nm. The latter is very attractive for Chinese car buyers because taxes are lower on small-displacement engines. The 1.5 is also more fuel efficient than the 2.0 turbo. Transmission, one for all, is a 6-speed SelectShift.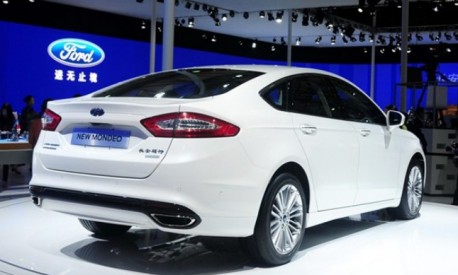 The Ford Mondeo will compete with fine cars such as the Toyota Camry, Nissan Teana, Volkswagen Passat, and Hyundai Sonata. Chinese reactions to the new Mondeo are positive to the extreme, the whole country seems to love its Aston Martin looks. On that alone, it seems almost sure the Mondeo will hit the competition hard.