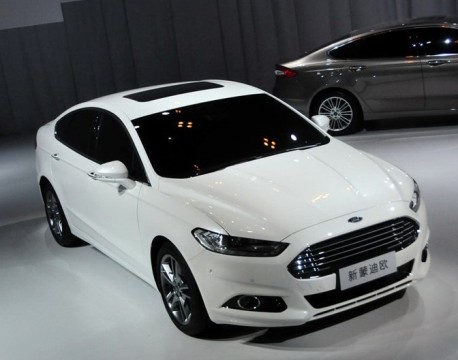 Ford couldn't wait for the Shanghai Auto Show and decided to launch the new China-made Ford Mondeo on its own party. The Ford Mondeo is made in China by the Chang'an-Ford joint venture, it will be launched on the Chinese car market in May, priced between 170.000 and 260.000 yuan.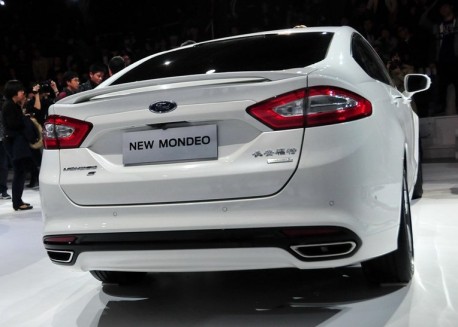 Finally, after a year of rumors and many conflicting stories, we know for sure what will power the China-made Ford Mondeo: 240hp 2.0 turbo, 200hp 2.0 turbo, and the new 181hp/240nm 1.5 liter turbo. Transmission, one for all: 6-speed SelectShift. The Ford Mondeo will compete with fine cars such as the Toyota Camry, Nissan Teana, Volkswagen Passat, and Hyundai Sonata. Chinese media expect the Mondeo to be a big winner on its looks alone.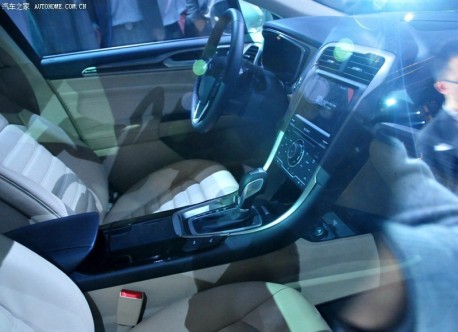 Top-spec interior here. Strangely, Ford kept the doors closed, indicating this is likely a pre-production car. It was expected that Ford would formally announce the start of mass production of the new Mondeo during the event but that didn't happen. Anyway, mass production is expected to start very soon.
Production of the current Ford Mondeo will likely continue for another two years as a budget alternative, just like Ford is doing with the Ford Focus Classic and the new Ford Focus. Sales of the current Mondeo are still very strong so Ford wants to keep it alive as long as possible.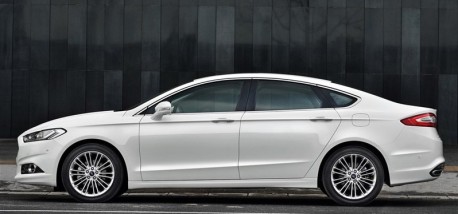 Via: Autohome.