Horki is a new sub-brand of the Dongfeng-Yueda-Kia joint venture, aimed at making cheap cars for the masses. Horki's first car is this sleek black-gray concept called the Horki-1. The Chinese name of the Horki brand is 'Hua Chi'.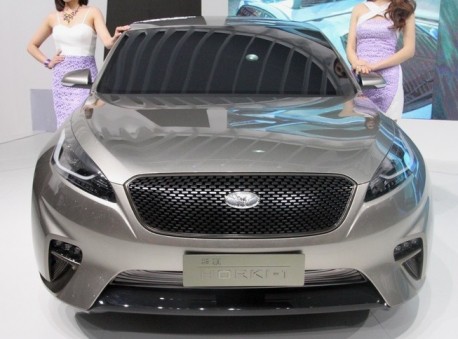 Horny girls holding on to hot Horki Horki-1.
The first real Horki production car will be launched on the Chinese car market in 2014. It won't look so hot, based instead on the old Kia Cerato that was made in China by Dongfeng-Yueda-Kia. Price for the cheapest petrol-powered Horki will start around 70.000 yuan, the cheapest Cerato started at 90.000 yuan. Power will come from the ancient 1.6 that powered the Cerato, mated to a five-speed manual or a four-speed automatic.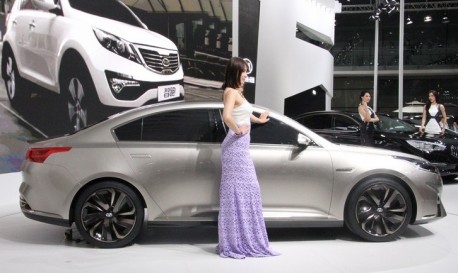 The production Horki will be a big car for the money. It won't be modern, but many Chinese first-time car buyers couldn't care less. They want a Big car to impress grandma, and spend as little as possible, so they got some money left for a fancy TV. This kind of sub-brand, comparable with Venucia and the like, actually has a chance to succeed.