This is the very specious and very luxurious back bench on the new Mercedes-Benz E Class L, the China-only stretched Mercedes E. The name is new too, it used to be called E-L Class. The E Class L will compete stretch to stretch with other Chinese-made limousines such as the Audi A6L, the BMW 5Li and the Volvo S80L. Infiniti has a stretched M but that one isn't made locally and thus too expensive too compete.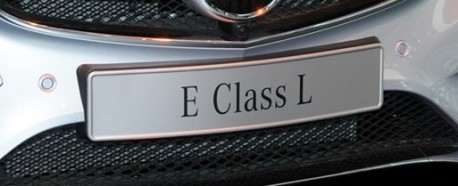 The Mercedes-Benz E Class L is stretched by 11 centimeter in the middle for more space in the back. It is made in China by the Beijing-Benz joint venture that also makes the C-Class and the GLK. The E is by far their most important car, outselling the C by a large margin,partly due to the fact that there s no stretched C available where Audi has the A4L, BMW the 3Li and Volvo almost the S60L.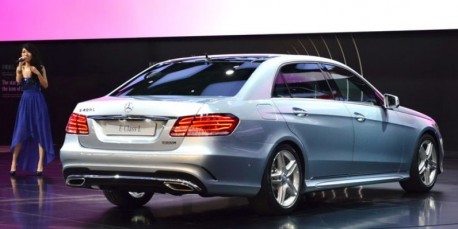 The sleek silver vehicle on pics is the new E400L hybrid, powered by a 333hp 3.0 V6 + electric motor. The E400L marks the first time Mercedes makes a hybrid in China. The E400L comes standard with a sporty body kit and two huge exhaust pipes. Chinese car buyers don't buy a hybrid for the environment, they don't care about that at all, so Mercedes hopes too attract buyers with sportiness and horsepower. A novel strategy that might actually work.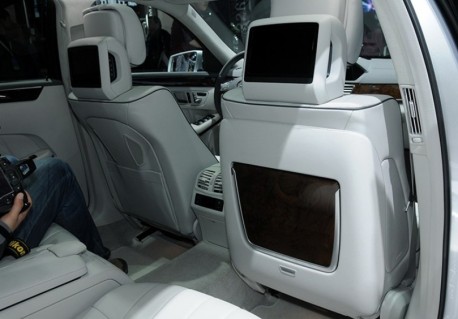 Top-spec E400L comes with flat-screens and a single tray table, which loox kinda weird. Other engines available in the China-made E are: 184hp 1.8 turbo (E200L), 204hp 1.8 turbo (E260L), and a 231hp 3.0 V6 (E300L).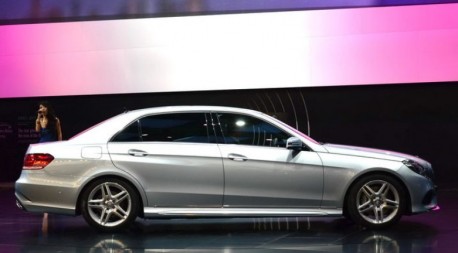 This hybrid means business, but nothing green.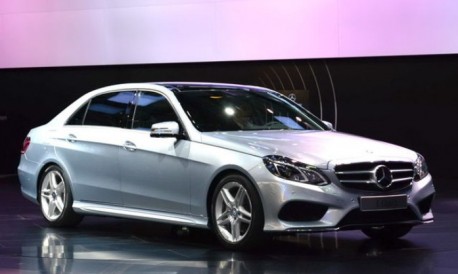 Giant AMG-style air intakes too cool that electric motor down.