The best spy shots so far of the upcoming Chang'an Cinturx, formerly known by its codename 'C401', which, we think, sounds a lot better than Cinturx. The Chang'an Cinturx will be launched on the Chinese car market in the second half of this year, price will start around 80.000 yuan.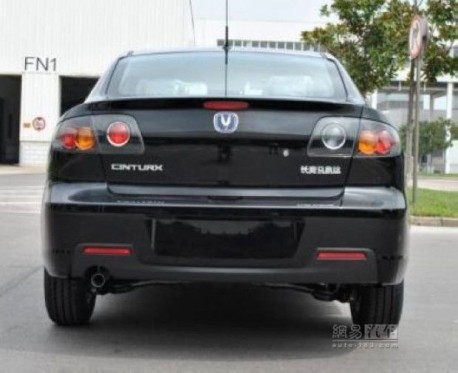 The Cinturx is based on the old Mazda 3 sedan that was made in China by the Chang'an-Mazda joint venture. Chang'an says the Cinturx has been 'jointly developed' with Mazda. Power will come from an old Mazda 1.6 with some 100 horsepower, mated to a 5-speed automatic or 4-speed manual.
The Cinturx is a disappointment. Chang'an seemed to be going the right way with truly good looking cars such as the Chang'an Eado XT hatchback, the Chang'an Raeton sedan, and the Chang'an CS35 SUV. Apparently Chang'an couldn't resist the opportunity to earn a quick buck with very little investment. Nice for the short time this might be, but deadly for the brand in the long term.