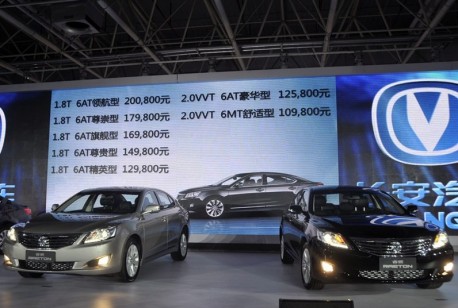 The Chang'an Raeton sedan has been launched on the Chinese car market. Price starts at 109.800 yuan and ends at 200.800 yuan. The Raeton arrives five days earlier than expected, likely because Chang'an was afraid that the news from the Shanghai Auto Show, that starts on Saturday, would overwhelm the Raeton completely.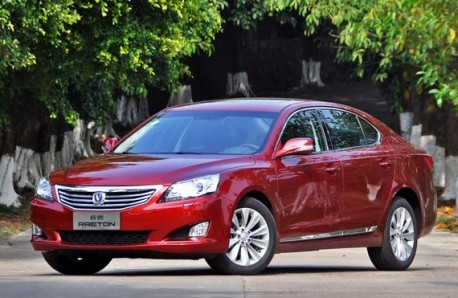 The Raeton, Rui Cheng in Chinese, debuted on the Beijing Auto Show in April. The Chang'an Raeton will compete with the cheaper variants of fine cars such as the Honda Accord, Toyota Camry and Volkswagen Magotan.
Power comes from a 1.8 turbo that poops out 175hp and 230nm or a 2.0 with 152hp and 192nm. The 1.8 turbo is mated to a six-speed tiptronic transmission, the 2.0 to a 5-speed manual or a 5-speed automatic. Size: 4920/1825/1500, wheelbase is 2800.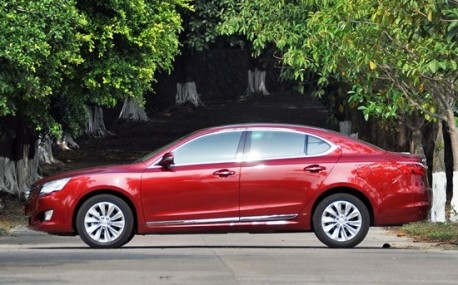 The Raeton is the biggest Chang'an so far, and enters a new segment for Chang'an Automotive. Design, platform and engines are all original; making Chang'an one of the very few Chinese automakers to invest actual money in product development.
The Raeton will also be exported to Europe but when is yet unsure. Chang'an's planned push into the Old Continent has been delayed by the continuing European economic crisis.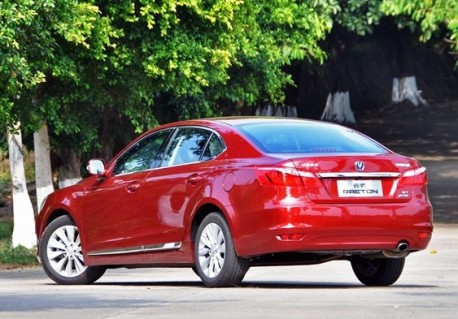 Wheels are of the right size but exhaust pipe a bit too small.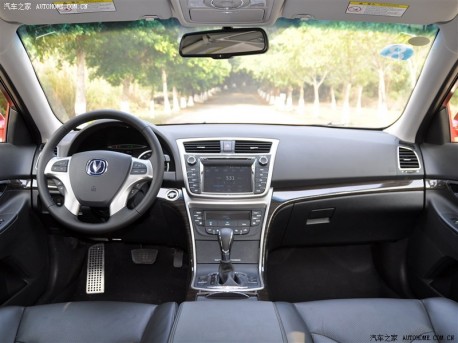 This is a top-spec variant with lots of leather, a giant screen and the automatic gearbox.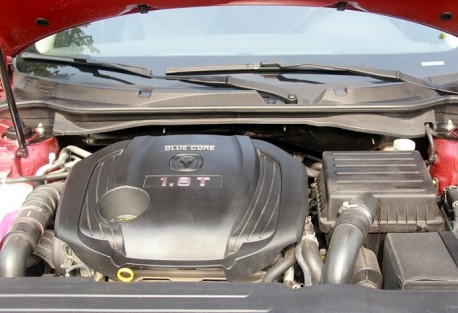 The 1.8 Turbo.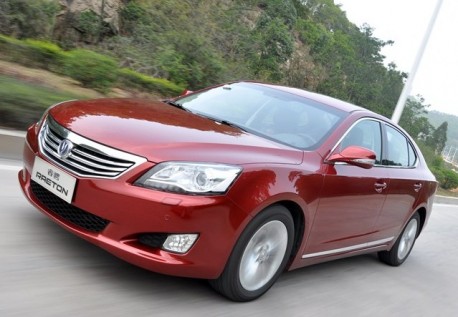 Very good in red…