A brilliantly baby blue Lexus LF-A has popped up at a Lexus dealer in Beijing. It is a second hand with only a few thousand on the teller, priced at a manic 6.99 million yuan or 1.14 million USD. Prices are apparently on the rice, the LFA did only 5.98 million yuan when new.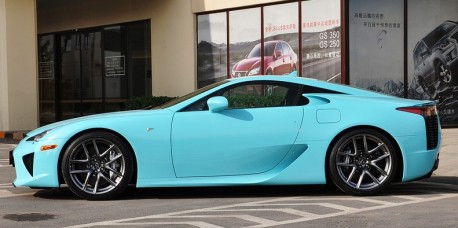 The baby blue paint, no wrapping here, loox fantastic on the sleek Japanese supercar. Alloys are sadly standard, something more shiny would have been even better. The Lexus LFA is powered by a high-revving 4.8 liter V10 that poops out 560hp and 460nm. Top speed is 326km/h and 0-100 is gone in 3.7 seconds. This baby blue example is only the third LFA we see in China, after a red LFA in Hangzhou and another red in Beijing.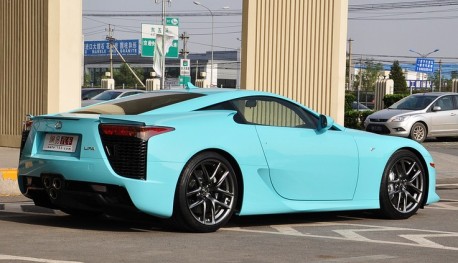 The Lexus LFA is one of the most mad supercars ever made, sadly it arrived some five years too late so it could never really compete to the likes of Ferrari and Lamborghini when it came to horsepower. But on road presence alone the LFA conquers all.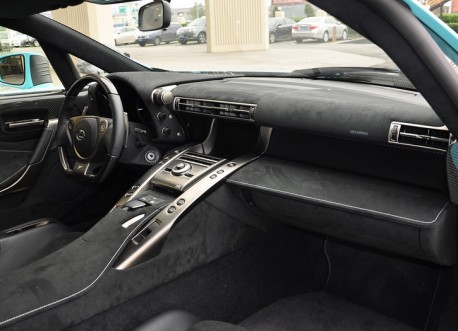 Did somebody say alcantara? Yez, we all said alcantara.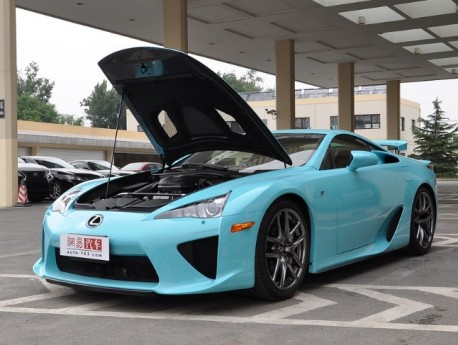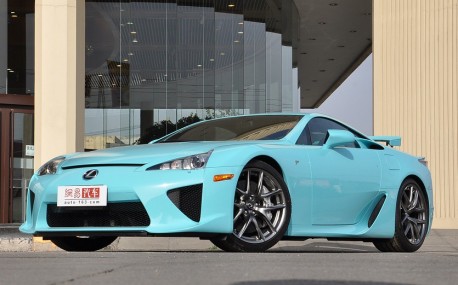 What a beauty, especially in baby blue…