This is one of the weirdest vehicles we have ever seen in China, and we have seen a lot. It is a motorized tricycle based on the Dongfeng S30, seen in the Dongfeng factory. The rear of the vehicle has been completely rebuilt with a pickup truck bed and a single rear wheel.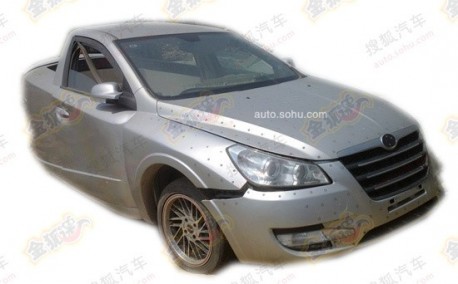 The vehicle was apparently developed as a funky concept car for auto shows, but management shot it down. Too bad, because a bit of madness is well-needed at Dongfeng where boring is the norm.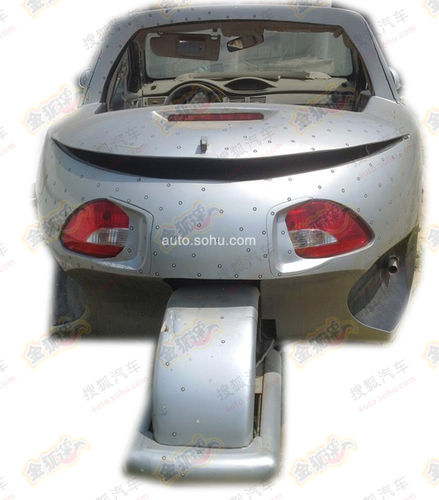 Some serious work went into the back. Note exhaust pipe on the right. The Fengshen S30 is FWD, so the rear wheel wouldn't do very much, but it would no doubt be an interesting ride.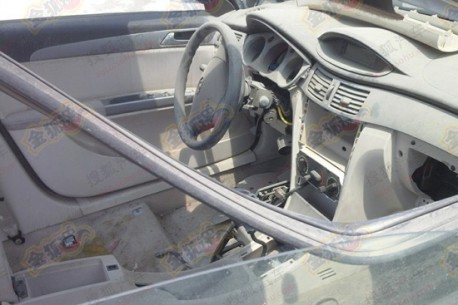 Dash standard S30.