This is famous Chinese car model Gong Yuefei, working hard on a local auto show in the great and cold city of Shenyang in Liaoning Province. Yuefei is dressed like an alien on holiday, wearing a shiny golden uniform and an ornament on her head for communication with the home planet. Lotta alien flesh after the jump. Click on the Pics for Bigs™. NSFW in some countries, and planets.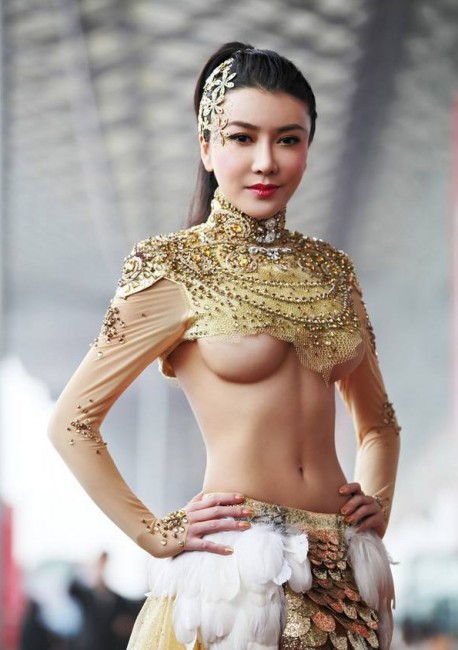 Gong Yuefei is a Han-Chinese. She was born on September 19, 1987 in the great city of Lanzhou in Gansu Province. Her nickname is Fifi. Her English name is Candy. Measurements: 90/65/90. Height: 168. Weight: 46kg.
Hobbies: singing, travel, food. Life motto: do the things you like. Yuefei became a model when she was 14 and played in various TV shows and movies. She also released a single with a fuzzy name, best translated as 'bold claim kiss kiss affection'.
Yuefei is best known for her large breasts, something she openly acknowledges. Her breast are exceptionally large for a Han-Chinese girl, leading to wild speculation on the interwebs whether they are real.
We like to think they are…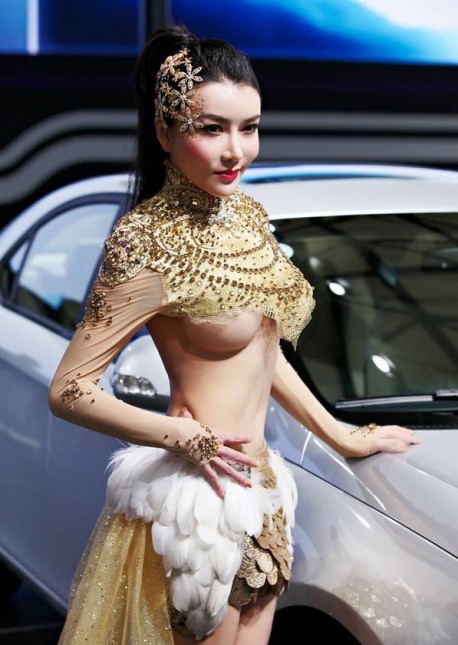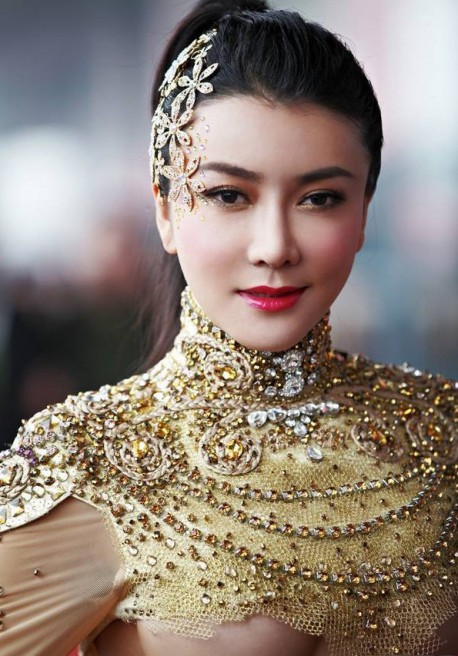 "Copy copy, this is Gong for Pluto!"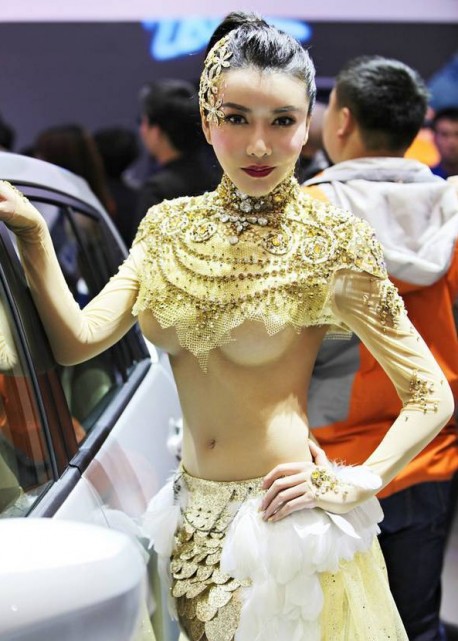 Her scary look.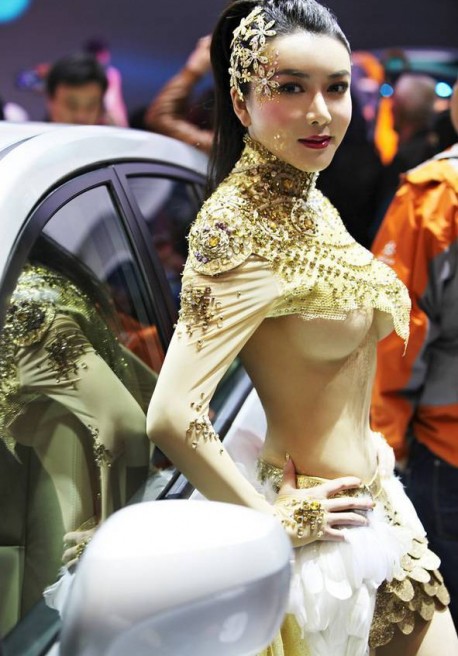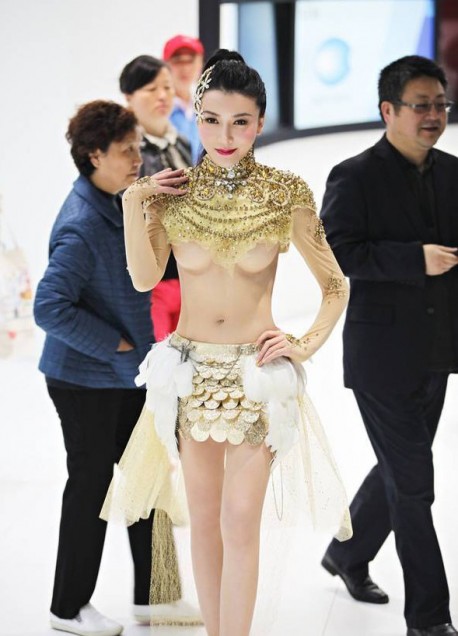 Always some coin on hand.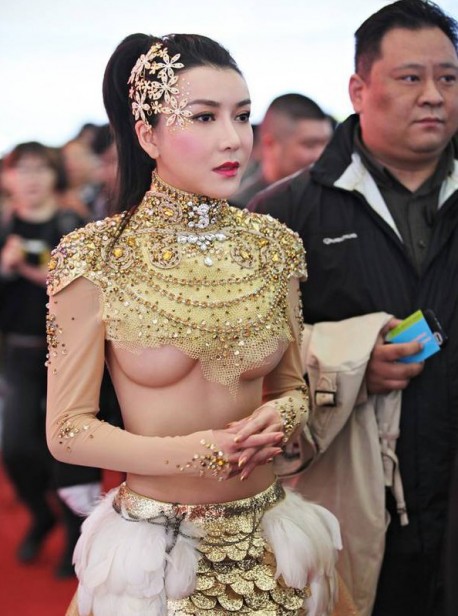 With her manager who, so the interwebs say, is not her lover.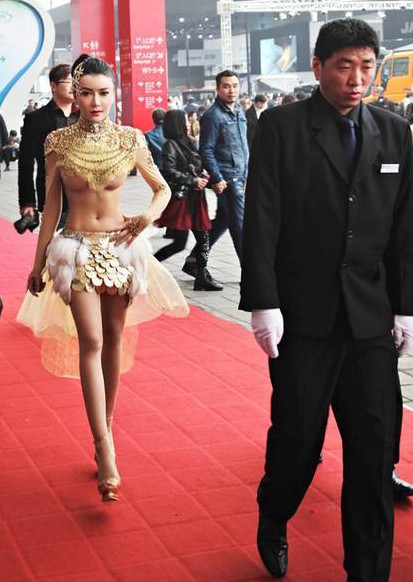 With a body guard wearing white gloves. Waddis gonna happen there..?