Bugatti Chiron
The 1500 hp Bugatti Chiron has never been marketed in China, because the country's strict anti-pollution laws would make it far too expensive. So what do you do if you are Chinese and you really want one anyway? Easy: You get an electric one.
This little beauty is called the P8. It is manufactured by a company called Shandong Qilu Fengde, based in China's Shandong Province. The P8 is a low-speed electric vehicle, or LSEV. That means, among lots of other things, that you don't need to have a driving license to drive one.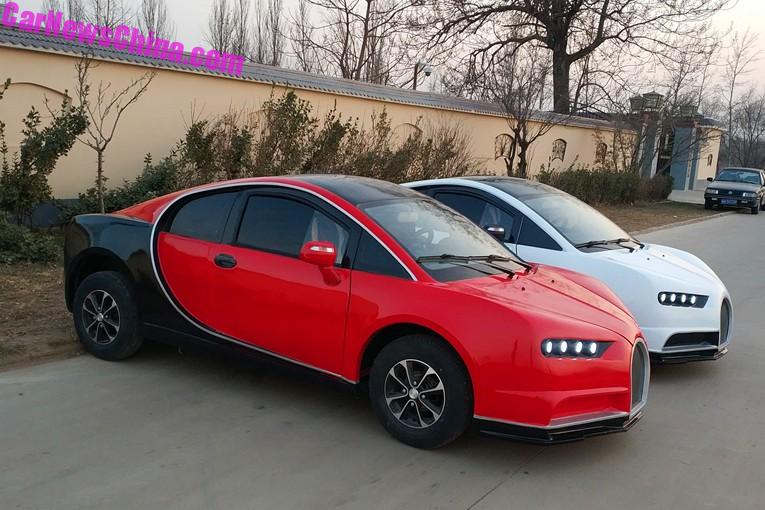 The P8 is available in over black and white over black. Classic dual tone, just like on the Bugatti. The overall design has been ripped off nicely, especially at the front and at the C-pillar.
Size: 4100/1800/1430.
Chiron: 4544/2038/1212.
So the P8 is easier to park.
It also is an electric; no worries about big-engine and gas-guzzling taxes. Price starts at 31.999 yuan, that's just $5040. We can't be sure how much exactly the Chiron would have costs had it been sold here. But an educated guess would place the price at about $9 million, including all import taxes, environment taxes, and super car taxes. Yes, that is NINE million dollar.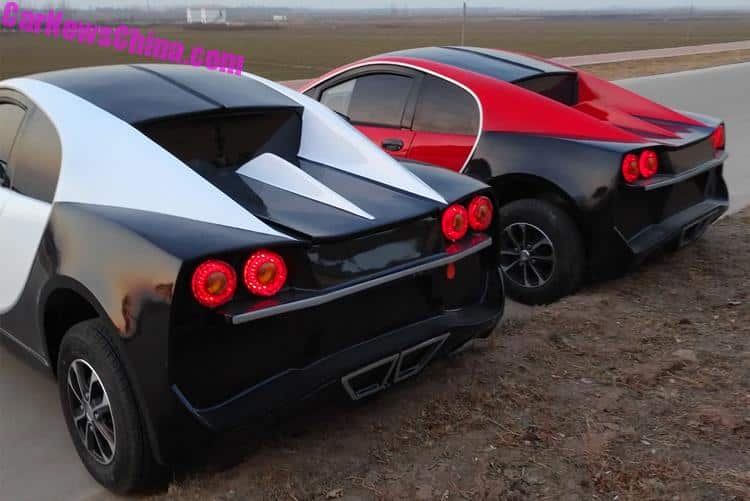 The Shandong Qilu Fengde P8 is powered by an electric motor with 3.35 (three point thirty five) horsepower. The motor is mated to a 72V lead-acid battery. By law, the top speed of an LSEV has to be restricted to 50 kilometer per hour, and so it is here. But the company says that the P8 will do 65 km/h un-restricted, so it is apparently easy to take the restriction off. Range is a decent 150 kilometers. Charging takes 10 hours on 220V.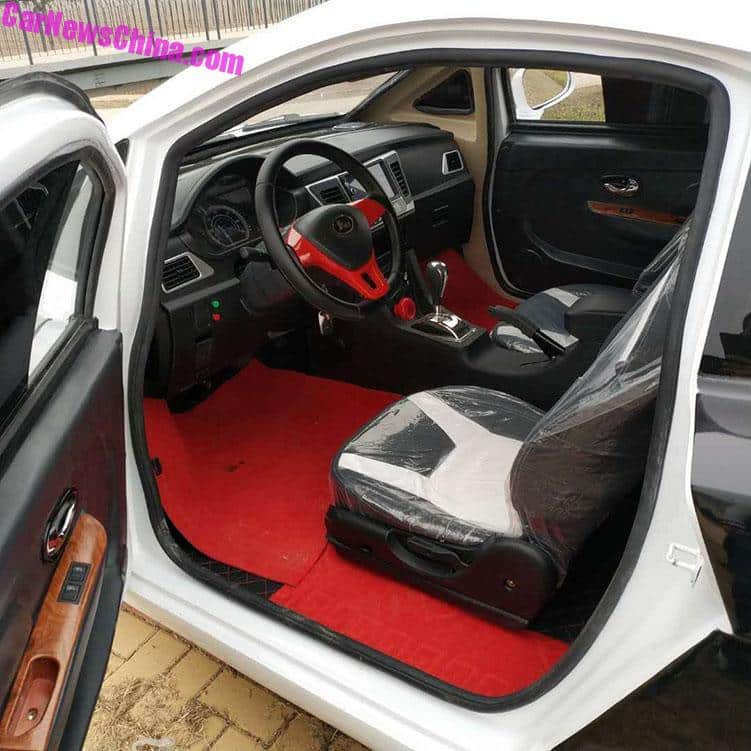 The interior is not bad for an LSEV. There is a digital instrument panel, a 7 inch touch screen, a sporty steering wheel, red carpeting, a shiny lever, and a big red kill-switch. These kill switches are obligatory in any LSEV. The company says that the infotainment system can play MP5 video.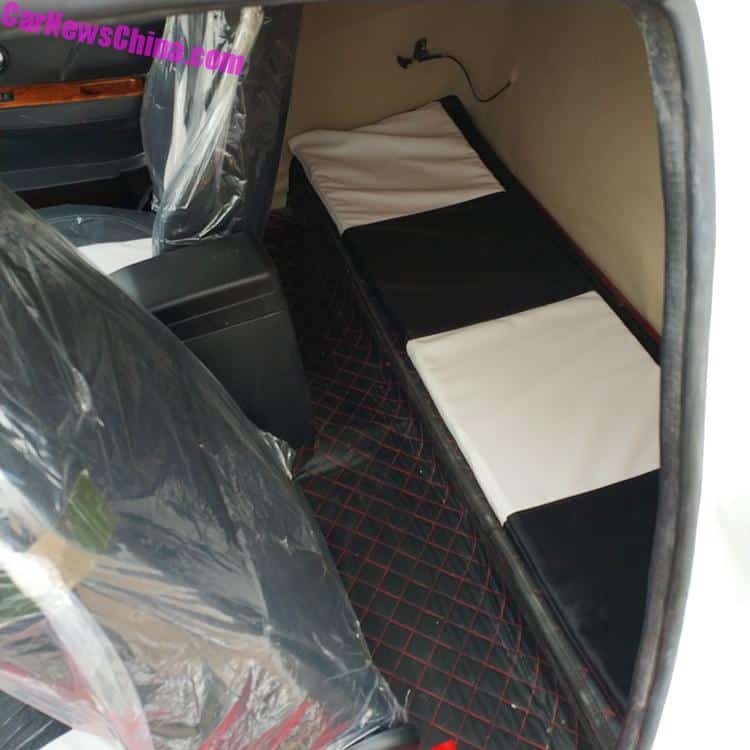 But there is more! Unlike the Chiron the P8 has two more seats, so it is classified as a four-seat vehicle. The rear seats aren't much more than a simple bench, but seats they are.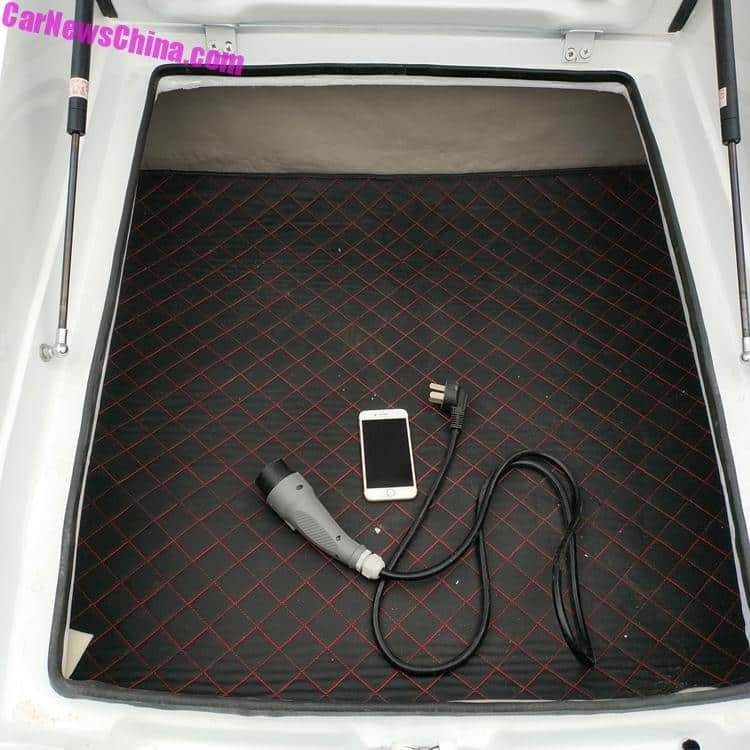 There also is a decent booth, with a racy mat.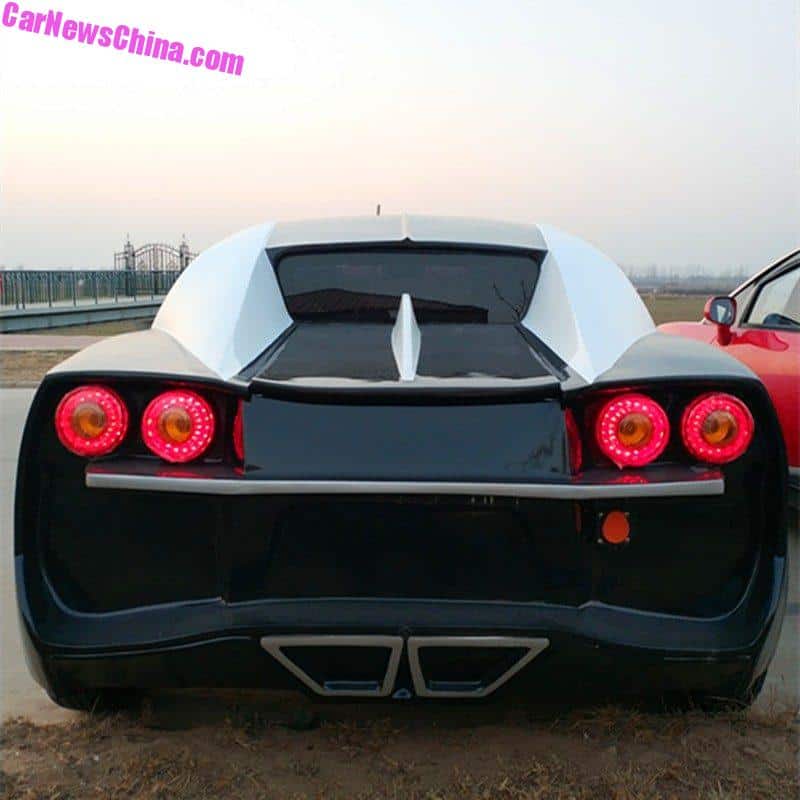 It has exhaust pipes too.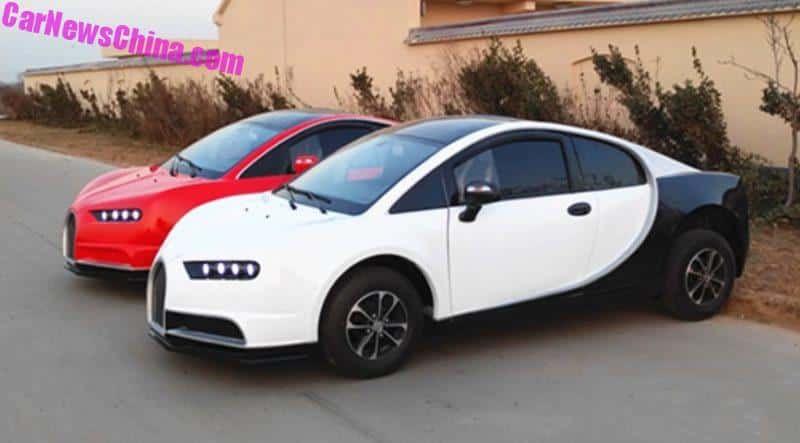 All in all a lot of car of the money. But what if you get bored one day with that Chiron? Well, Shandong Qilu Fengde has a solution for that: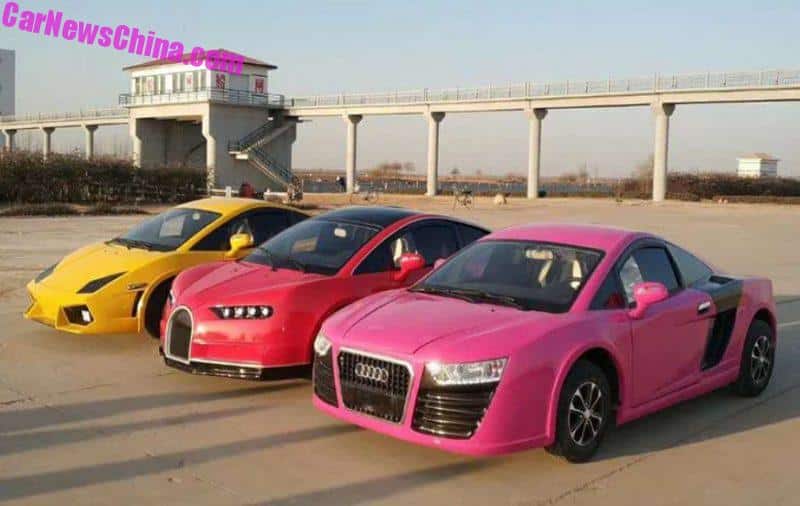 Just get a Lamboo or an Audi. And an empty factory parking lot to race them. 65 km per hour = speed!