The Dongfeng HUV will see production in China, it will be called Dongfeng Y5 and there will be a military and a civilian version. Debut of the production version is expected for the April 2014 Beijing Auto Show, the Dongfeng HUV concept debuted on the April 2012 Beijing Auto Show.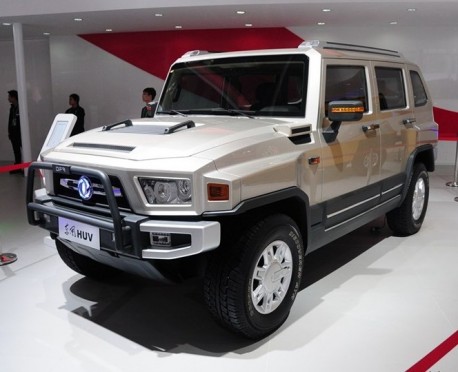 The Dongfeng HUV concept was 'powered' by a 3.0 turbodiesel with 170hp and 350nm, mated to a 5-speed manual, sending power to all wheels. The production version for the civilian market will get a petrol engine and an automatic gearbox, but specs are yet unknown. The army will do with the manual diesel.
Size (concept): 4690/1910/1890, wheelbase is 2850.
The HUV will be positioned under the bigger Dongfeng EQ2050 'Chinese Hummer'. A civilian variant of the EQ2050 is under development as well, but the status of the project is unclear.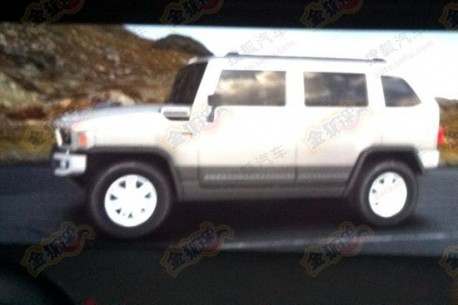 The civilian version will be launched on the Chinese car market in the second quarter of 2014. Price will start around 250.000 yuan or 40.000 US dollar. The Y5 will have to appeal to the urban office worker who likes to do some serious mountaineering in the weekends. This particular market however is already flooded with offerings from all over the world so the Y5 will face a hard fight.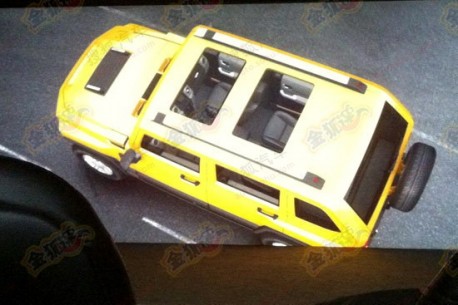 But not that many other SUV's have a double sunroof and roof rails.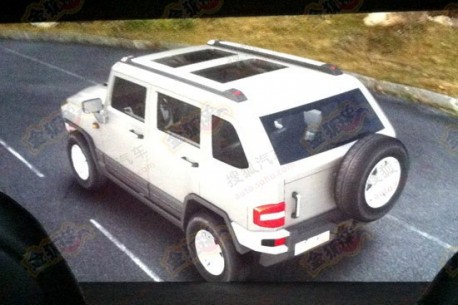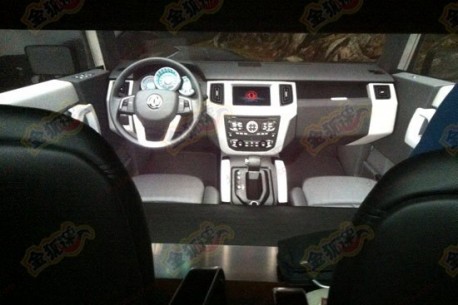 The interior of the civilian version. Very techy and sporty, a bit Jeep-like but not too much.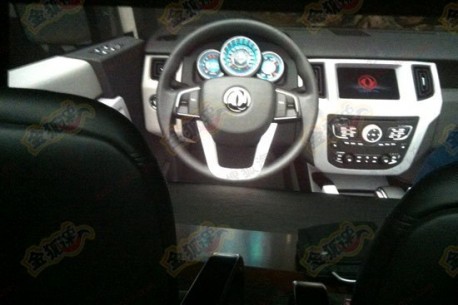 Blue dials for space ship.