The massive Dongfeng HUV debuted today at the Beijing Auto Show. A pleasant surprise, we knew that Dongfeng was working on it but we didn't expect to see it here yet. The HUV is design-wise clearly inspired by the sadly long-gone Hummer H2/H3 and that we did expects because Dongfeng has some very notable Hummer-experience.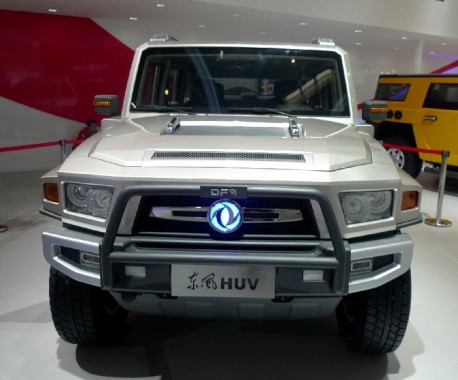 Whether it will see production is not sure. I couldn't ask because there was nobody from Dongfeng around, the HUV was tucked away is the far back of the booth, as if Dongfeng was ashamed of it. No need, this is a fantastic car. See that yellow thing on the right? That is an updated version of the Dongfeng EQ2050, see last link above. Dongfeng has promised a civilian version for many years and that's it. More pics from yellow in a later story, now back to the HUV.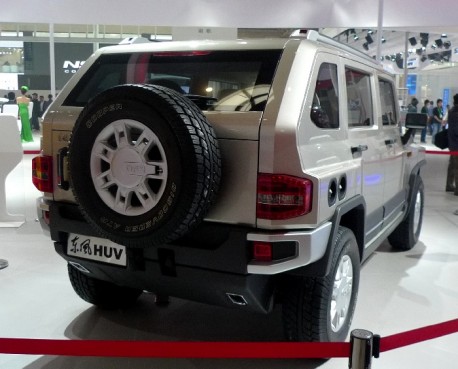 Size: 4690/1910/1890, wheelbase is 2850. Curb weight is 2350kg. Power!, comes from a 'ZD30' 3.0 turbodiesel that poops out 125kw and 350nm, mated to a 5-speed manual. 125kw.., that is not enough! Still, Dongfeng claims a 160km/h top speed, but I doubt it will go anything faster than 120.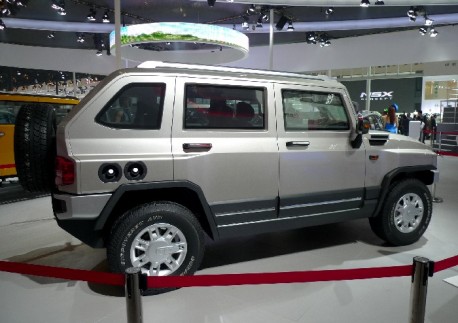 A real HUV has two fuel tanks!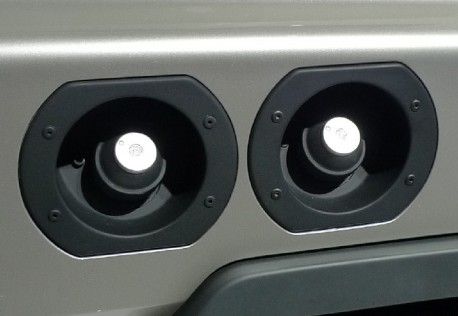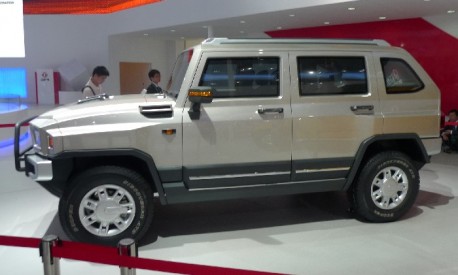 Great machine, put a bigger engine in it and bring it to the market, what indeed, is Dongfeng waiting for?