Dongfeng has promised us a civilian version of the famous 'Dongfeng Hummer', nicknamed 'Brave Soldier', correctly called 'EQ2050'. This very yellow EQ2050 M3D is a concept car that debuted at the Beijing Auto Show previews just such a car. The rough warrior, the Chinese army uses zillions of EQ2050's, has been sexed up for the street with softer lines up front and at the back. Up the front the grille, bumper and headlights are all newly designed. Make no mistake however, this M3D is still a big mama…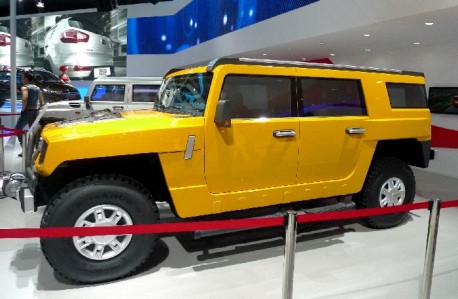 Dongfeng is also working on a smaller Hummer-like vehicle for the civilian market, the Dongfeng HUV, it debuted on the Beijing show as well. Back now to the EQ2050 M3D. Size: 4717/2210/1983, wheelbase is 3300. Curb weight is 3500kg. Top speed is 135km/h. Engine is a Dongfeng-Cummins 4.5 liter turbodiesel with 147kw and 570nm, mated to a 5-speed manual or an 'automatic', Dongfeng doesn't say how many clicks is has. Fuel consumption per 100km by 90km/h: 13.5.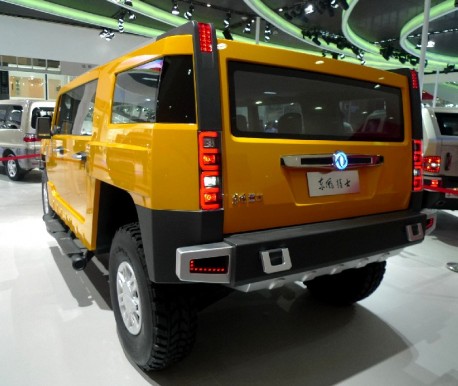 A good old fashioned vehicle!, bad as heck for the environments this sorta monsters is becoming scarily scarce. If the EQ2050 M3D will see production is not sure at the moment, but I definitely hope it will. Must be great to hack this thing through the grasslands in Inner Mongolia Province, scaring those famous 'wild' cows to death!