This is the brand new BYD Qin hybrid, the most advanced automobile ever made by a local Chinese car maker, looking even more out of this world in Bling. The production version of the BYD Qin will officially debut on the Guangzhou Auto Show in November and it will be launched on the China car market in early 2014.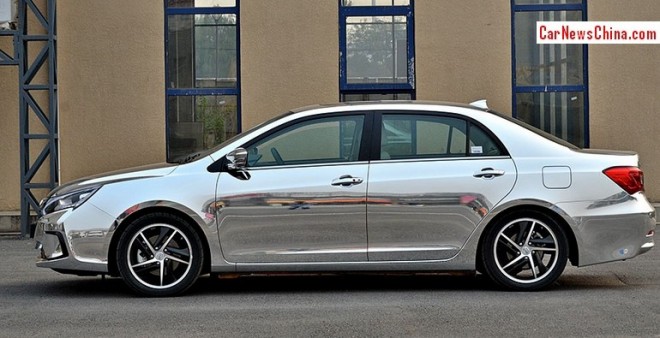 The Qin is powered by a hybrid drivetrain consisting of a 1.5 liter turbo four cylinder petrol engine and an electric motor. BYD claims a combined output of  303hp and 440nm, making the Qin the most powerful mass-market hybrid passenger car on earth. The 1.5 turbo poops out 154hp and 240nm, the electric motor 149hp and 200nm. Gearbox is a new BYD-developed 6-speed DCT.
The Qin is a dual-mode hybrid, one mode being 'hybrid', the other 'pure electric'. Specs, as claimed by BYD: in hybrid mode top speed is 185km/h and 0-100 in 5.9 seconds. In pure electric mode BYD top speed is 150km/h and max range of 50km. Combined fuel consumption is 2 liters per 100km.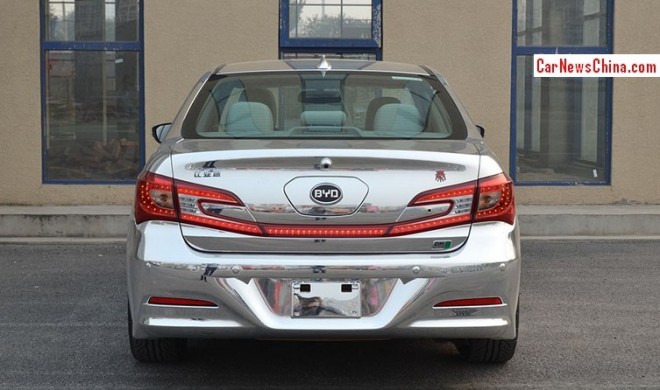 Mad-LED rear lights have made it to production.
The Qin is a giant step forward compared to the old BYD F3 DM hybrid that lingered around for five years without anybody buying one. The new Qin will likely do much better, Chinese automotive media are completely hyped by 303hp, which makes the Qin not only the most powerful mass-market hybrid on earth but also the most powerful car ever made by a Chinese car maker. The hype clearly proves that Chinese car buyers don't buy a hybrid for the environment of for the low fuel consumption, but they get very interested when a hybrid has powerrrr.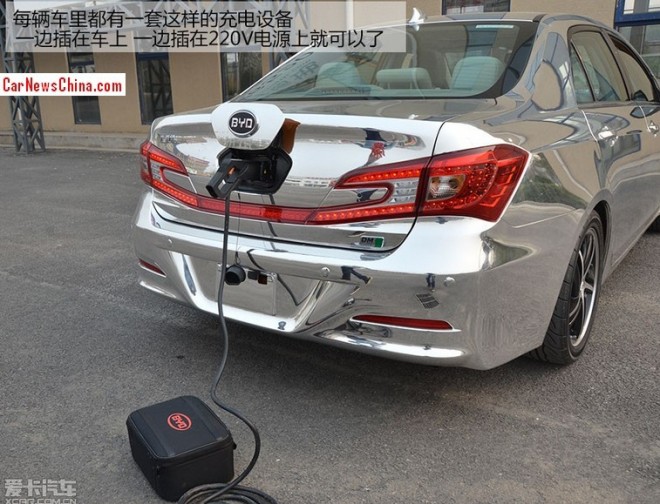 The Qin charges on 220V.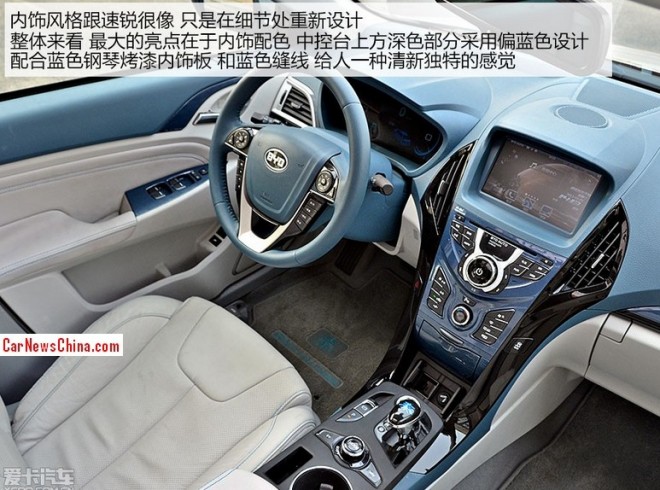 Dash is very high-techie. Blue color exceptional cool. Dials even cooler: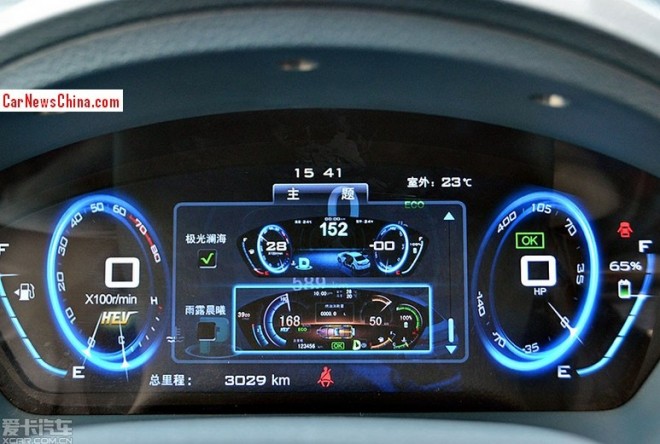 If this doesn't distract the driver, nothing does.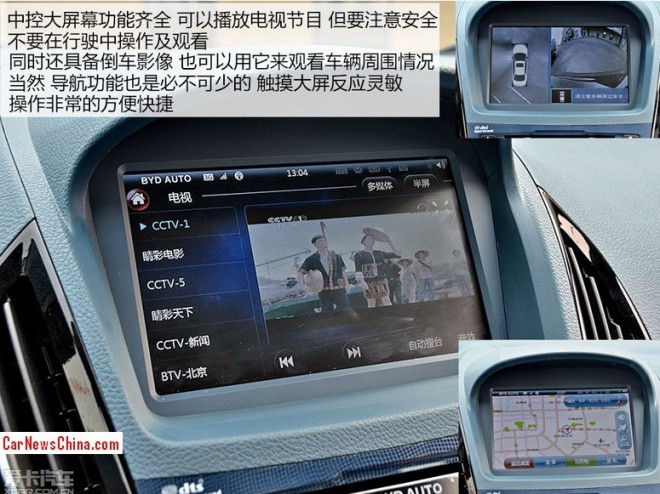 Oh… A permanent internet connection and digital TV are standard.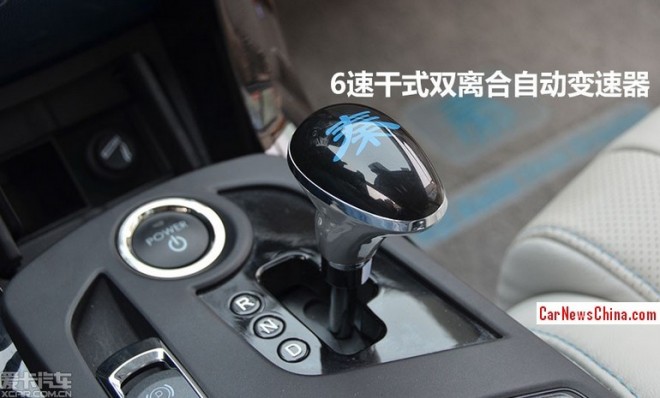 Best detail; the gear selector with the character Qin, in blue. Start button in blue too. Fast hybrids are blue, not green.