A very dark-but-light Volkswagen Sagitar sedan, seen on a car market in east Beijing. The good Sagitar has been wrapped in a matte black wrap with glitters, and was further sexed up slightly by optional 5-spoke sporty alloys.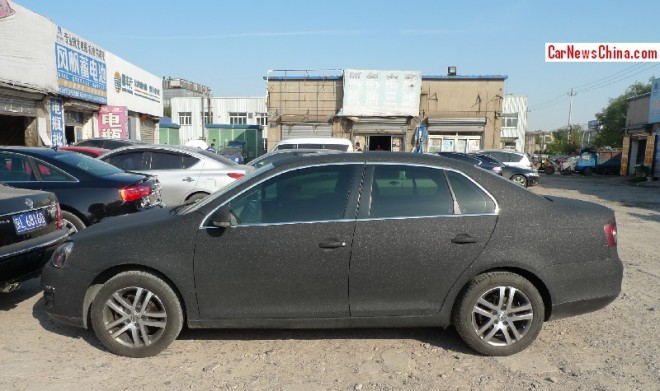 The wrap see,s to be of a reasonable high quality and is neatly extended over the bumpers and mirrors.
The vehicle looked incredible coolio in the sunlight, which in any way is a rare thing to see in the Capital. The Volkswagen Sagitar was made in China by the FAW-Volkswagen joint venture, it was based on the Euro-spec Volkswagen Jetta A5. The current Volkswagen Sagitar is based on the US Jetta.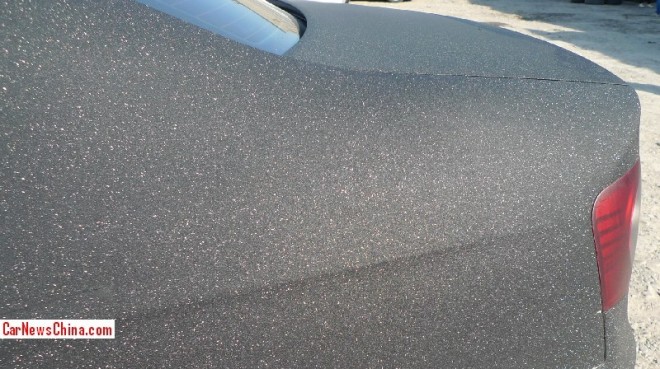 Glitter almost obscures matte black.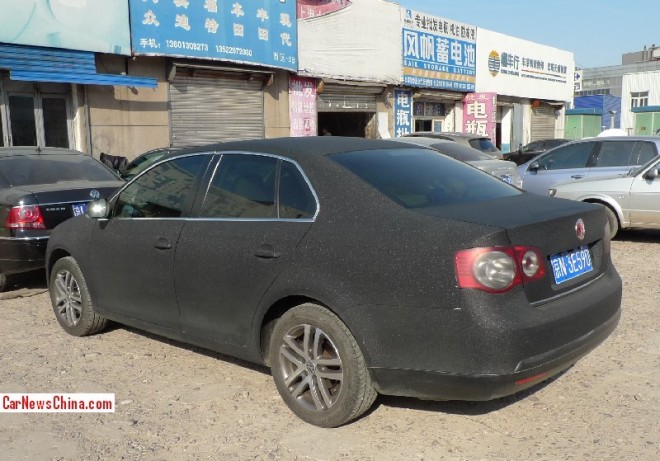 Chrome strip around the windows for contrast. VW logo in red. Bright blue license plate only dissonant. Paint in black!