This is the brand new Volvo S60L sedan, seen on the 2013 Guangzhou Auto Show. The Volvo S60L is a China-only stretched variant of the Volvo S60, it is extended by 8 centimeter in the middle for more space in the back. The Volvo S60L will be launched on the China car market in December. Price will start around 220.000 yuan.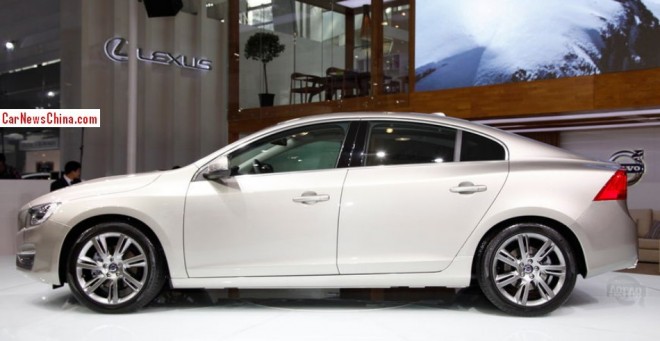 The S60L is manufactured in a new Geely-funded Volvo factory in Chengdu in central China. The Volvo S60L is the first Volvo that is manufactured in the new factory. Next up is the Volvo XC60 SUV and after that most probably a sedan-version of the successful Volvo V40.
The S60L will be powered by a 200hp 2.0 turbo (2.0T), a 241hp 2.0 turbo (T5), or a 300hp 3.0 turbo (T6). Size is: 4715mm/1866mm/1481mm, and wheelbase is 2856mm.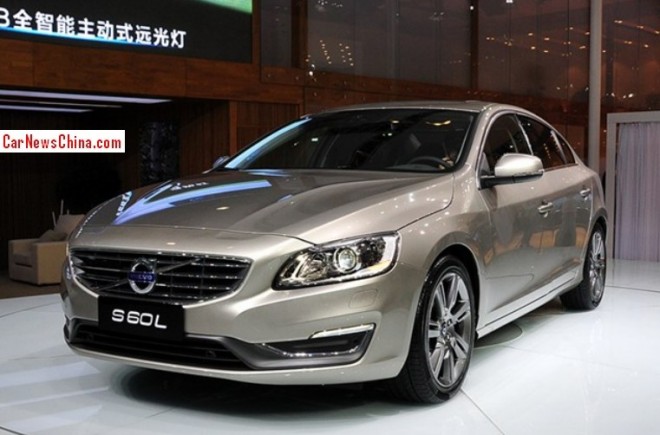 The Volvo S60L will compete with other China-made China-only stretched sedans such as the Audi A4L, the BMW 3Li, and the upcoming Mercedes-Benz C-Class L. The S60 somehow looks more upmarket than the Audi and the BMW, but it will have a hard time battling the new Benz.