One of the largest super car meetings in China, ever. More than 200 super fast super cars came together in the great city of Chengdu in Sichuan Province to celebrate the opening of the Chengdu branch of the famous 19Club Prive members-only club-bar-restaurant, owned by Hong Kong actor Simon Yam. On first a Lamborghini Murcielago SV with a rev counter on the door, stopped at 7800 RPM, with eight being a lucky number in Chinese culture.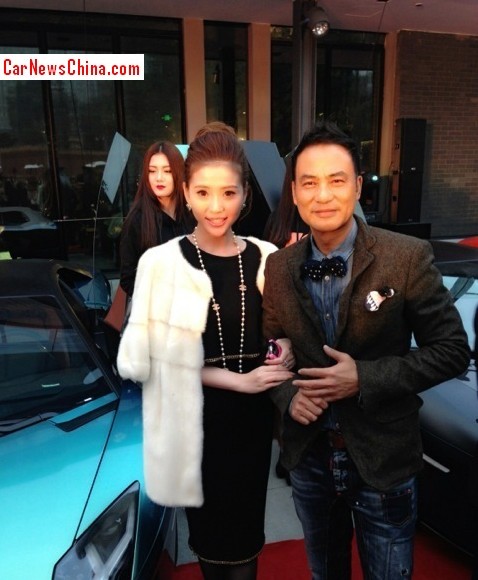 Simon Yan with a very beautiful girl. Simon was born in 1955 and starred in about 300 movies. That might sound like a lot but the Hong Kong film industry mass-produces some 25 movies a week. Simon is especially famous for his roles playing cop or villain in Hong Kong's typical 'police movies' where the cop is always somehow related to the villain. A few examples:
The Informer (1981), Woman Prison (1988), Killer's Romance (1990), Gun n' Rose (1992), Gigolo & Whore II (1992), Raped by an Angel (1993), Love, Guns, and Glass (1995), Young and Dangerous 1, 2 & 3 (all released in 1996), Horoscope II: The Woman from Hell (2000), Eternal Flame of Fatal Attraction (2003), Mob Sister (2005), Bodyguards and Assassins (2009), Ripples of Desire (2012), A Chilling Cosplay (2013).
Yam made his American film debut in Lara Croft Tomb Raider: The Cradle of Life, playing a black market antiquities dealer.
300 movies earned Simon enough cash to buy a large collection of super cars, including, so we hear, an Aston Martin One-77 and a Ferrari Enzo.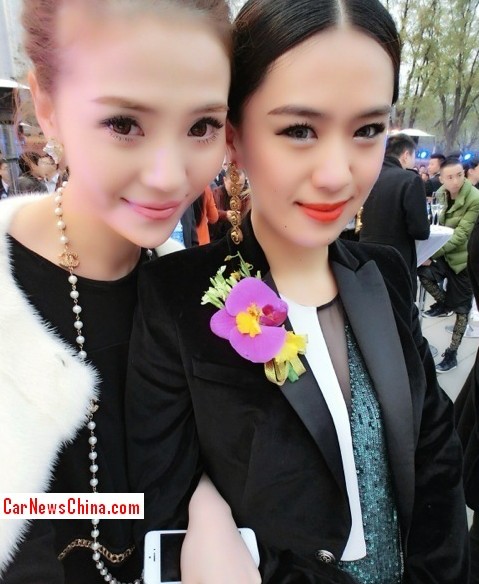 The very beautiful girl with another very beautiful girl.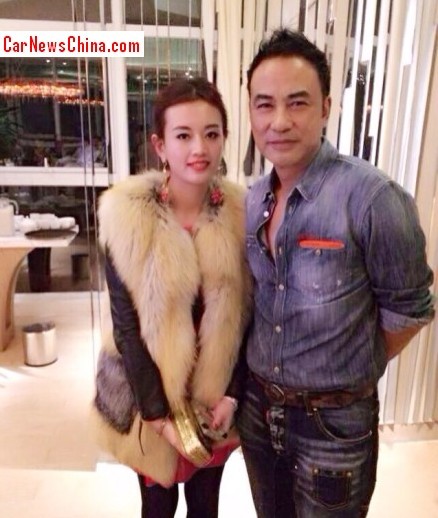 Later that night; Simon Yan without the jacket but with another very beautiful girl.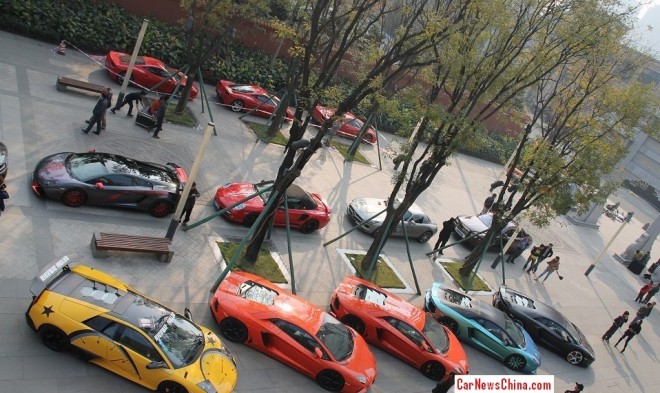 Lamborghini was the featured super car brand with Ferrari at a second place followed by Mercedes-Benz, Audi, and Aston Martin.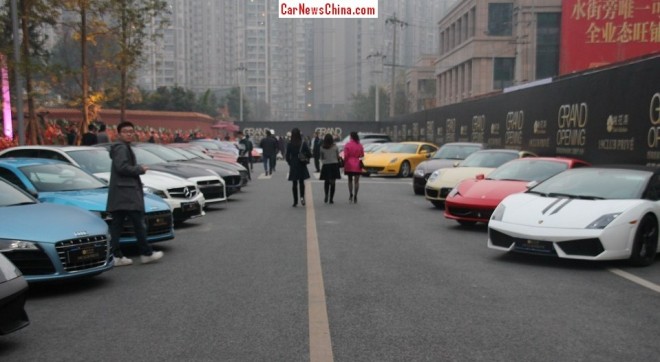 It was a bit of a foggy day in Chengdu. Fortunately, the shiny super cars more than made up for the weather.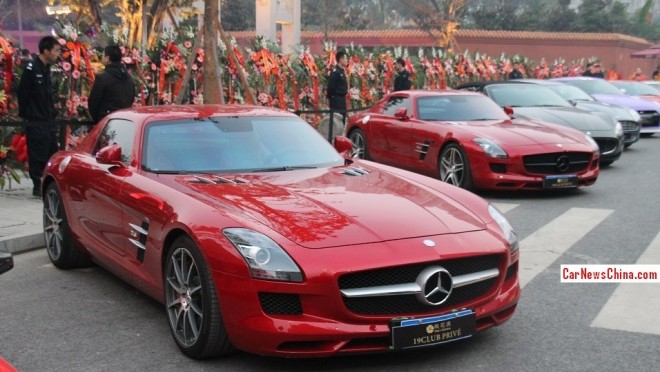 Openings in China always come with fake flowers, but the cars look pretty real.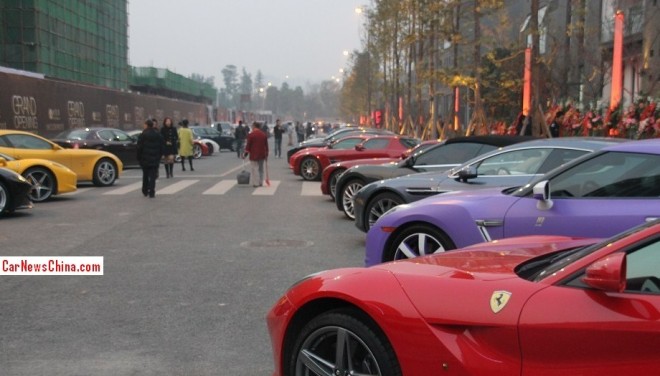 Super cars until the horizon.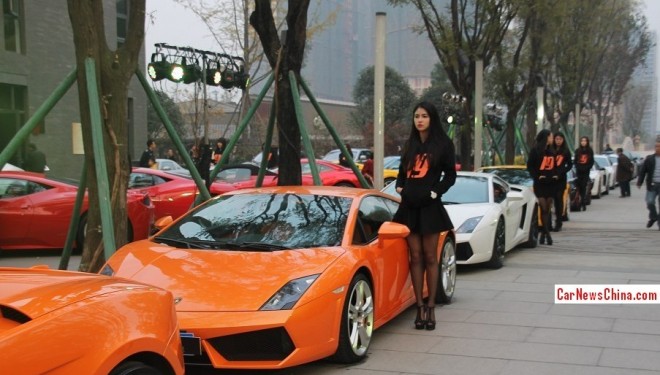 Pretty girls wearing… bag-like sweaters?!? WTF this club…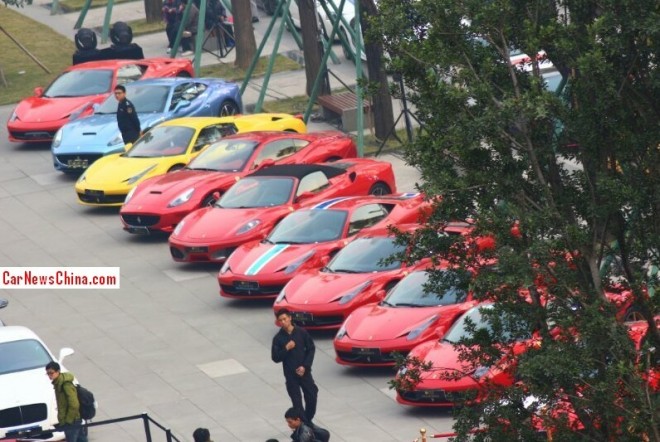 As seen from the trees.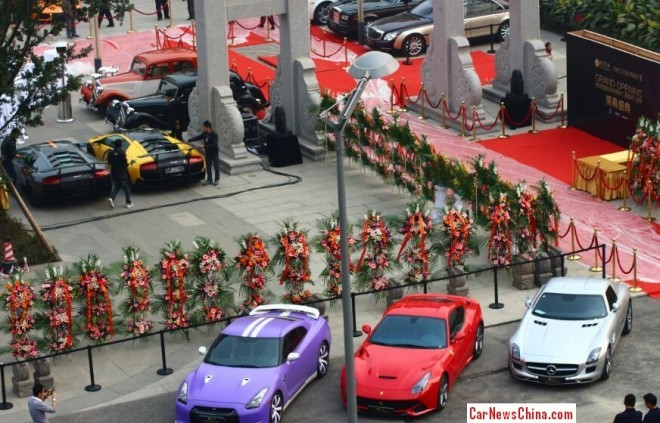 Note two Citroen Traction Avant in center-left. They belong to the Sanhe Classic Car Museum in Chendu. The owner of the museum also owns dealerships for Aston Martin, Lamborghini, and Rolls-Royce.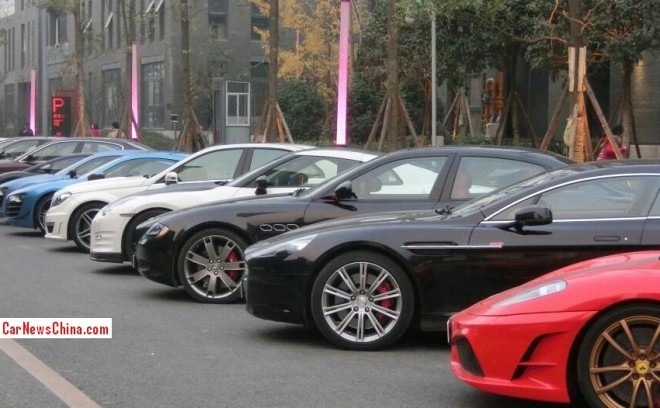 Endless lines of super cars; only in China.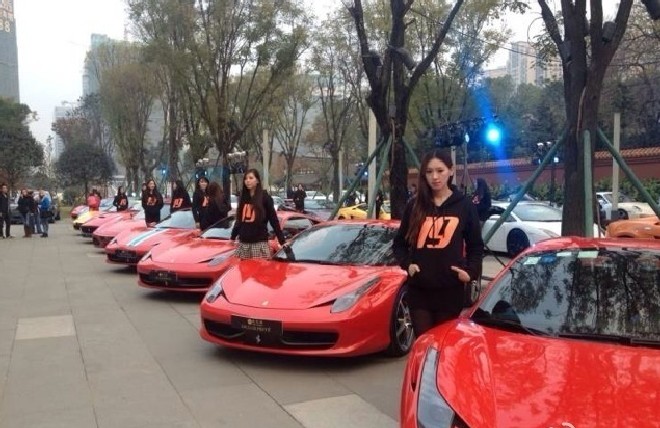 Sweaters…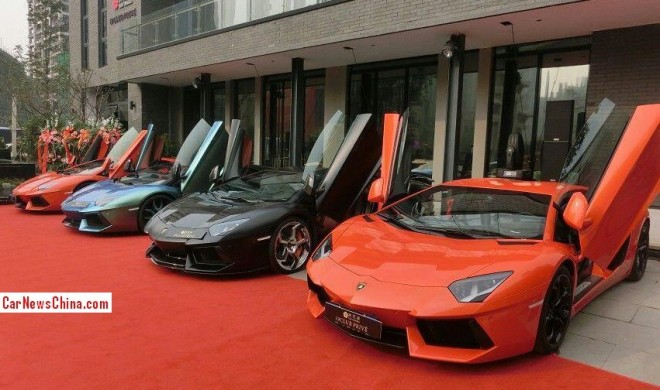 Best for lest! Five Aventadors. We will, go to that club soon later.
---