The civilian version of the mighty Hongqi L5 retro sled will finally be launched on the China car market in the second half of 2014. The final-final production version will debut on the April 2014 Beijing Auto Show. The Hongqi L5 is China's answer to the Bentley Mulsanne and Rolls-Royce Phantom. Price will start around 3 million yuan or 493.000 USD.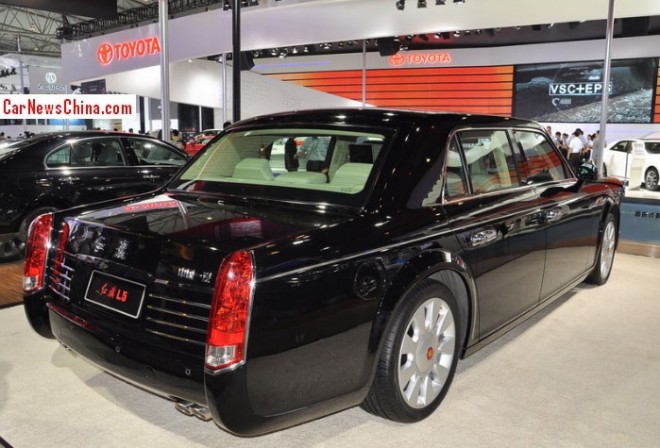 The government version of the Hongqi L5, pictured, was launched for official duties during the visit of French President Hollande in late April. The L5 is the third car in the Hongqi  L-Series, after the giant Hongqi L9 (aka CA7600L) and the slightly shorter Hongqi L7.
The civilian version of the L5 will look just like the government version but will sadly come without the flagpoles. Interior will be all-leather and wood, sexed up with Chinese-style patterns and fabrics.  Power comes from a six-liter V12 with 408hp and 550nm, mated to a six-speed automatic. The L5 is Big: 5555/2018/1578, wheelbase is 3435.
---