An interesting surprise at an Acura dealer in Shanghai where a red Acura NSX concept car suddenly popped up in the showroom. It seems the same car as the one that debuted on the April 2012 Beijing Auto show. Production of the NSX will start in late 2015 and it will be marketed in China, back in October 2012 we saw the patent application for the production version.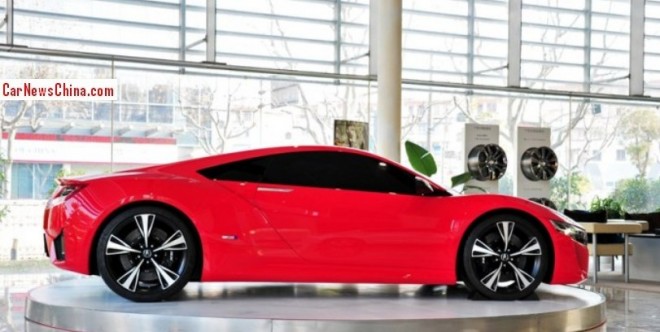 The Acura NSX was shipped to Shanghai to support the Acura brand in China. Honda is pushing the Acura division onto the Chinese car market but sales are yet slow. The NSX will make a long round through various Acura dealers in China, and will eventually end up again on the 2014 Beijing Auto Show, again in April.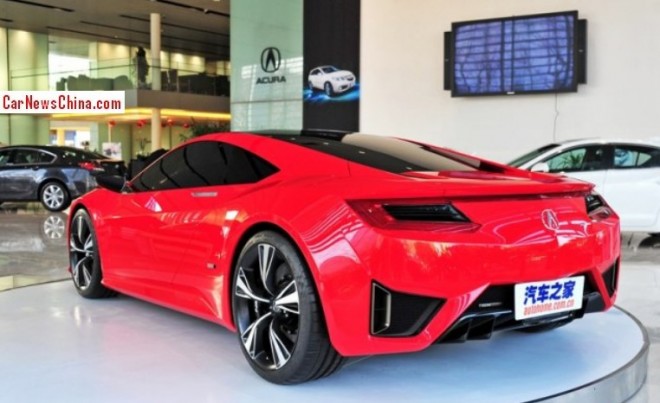 This particular NSX concept, Honda got more than one, has no interior or engine. The real thing will be powered by a hybrid power train based around a twin-turbo V6 and two electric motors, good for at least 300 horses. However, China will have to wait for the NSX for a long long time more, the first cars will only arrive in early 2016.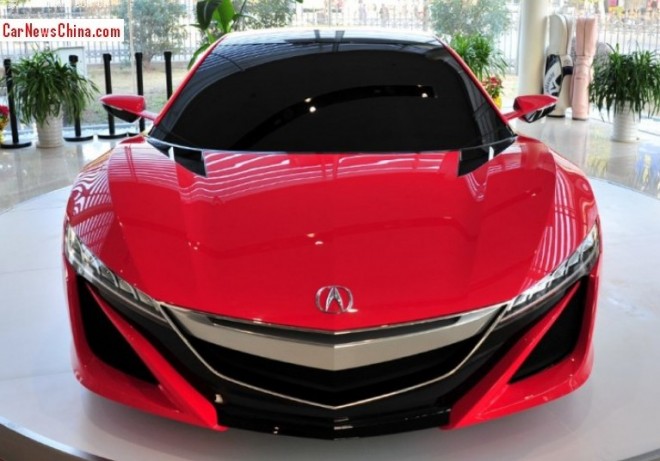 ---