Honda, a Japanese company, wants to please China. So they painted their Acura NSX concept very red for the Beijing Auto Show. We like the result, a lot, the NSX suddenly loox a lot faster indeed.
Honda needs to do this sorta thing because they are pushing the Acura brand in China. Honda is late, Lexus and especially Infiniti are already represented on the Chinese car market and are doing reasonable well, even though they don't produce locally.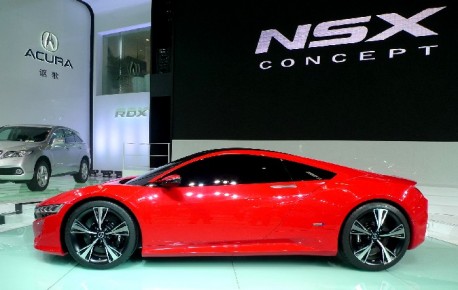 Acura recently launched the ZDX and the RDX in China, other Acura's will follow soon. Just like in the rest of the world the NSX would be the ideal halo-car for the brand, but when the supercar will see production is still uncertain.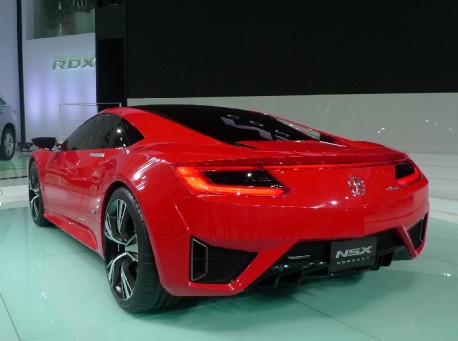 The red Acura NSX loox fantastic. The concept is a hybrid, combining a 300hp 3.7 liter V6 with a 100hp electric motor. Total hp isn't that much but if Honda can keep it light and agile it will go like stink anyway. Now, after the red paint all they need is a 'Special Dragon Edition' and the future seems very bright…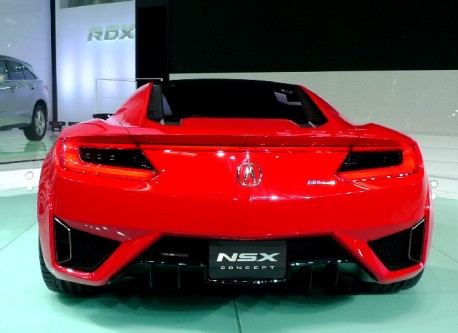 Oh and by the way, Honda knows how to light up a concept car in a proper way. Just look at the pics, I just had to aim and shoot, and they are all perfect. One French company should take note!