[update] apparently these are not pictures from the Chinese patent office but much older patent pics for the NSX concept, from the European patent office. Sorry… [/update]
Honda has applied for patent on the new Acura NSX for the Chinese auto market. The pics promptly leaked from China's patent office so we can see the final production version before it debuts on the Detroit Motor Show in January.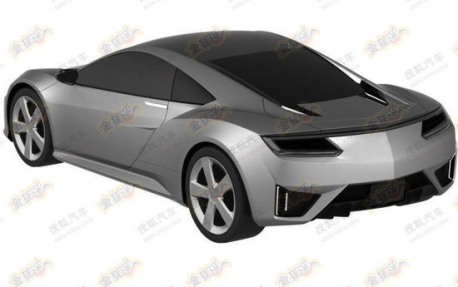 The Acura NSX will also be sold in China, Chinese debut is expected for the Shanghai Auto Show in April next year. The NSX will be the halo supercar for the Acura brand which Honda is trying to expand in China. The Acura NSX will be powered by a 3.5 liter V6 and two electric motors, total output will be some 400hp.
Via: Sohu.