McLaren was late to the supercar game in China but it looks like they are in serious business now. Here we have amazing photos taken on the parking lot of the McLaren dealer in the great city of Chengdu in Sichuan Province. On the first photo four brand new fresh from the factory McLaren MP-4 12C Spider in orange, blue, black and red.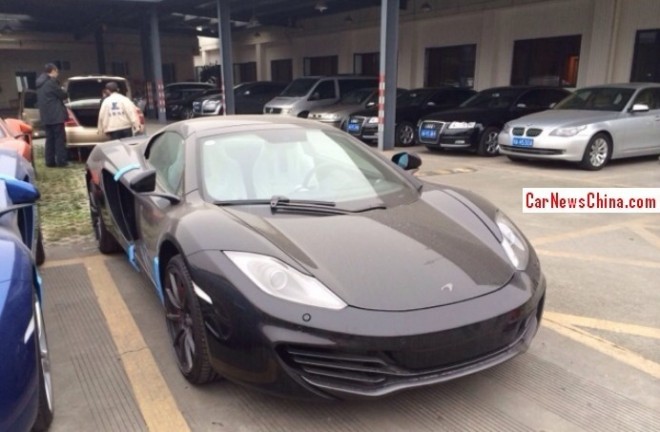 The cars appear to have arrived very recently, the protecting blue foam still attached to the doors. The McLaren MP-4 12C Spider goes for 3.69 million yuan in China, or 600.000 USD. Power comes from a twin-turbocharged 3.8 liter V8 with 620hp and 600nm, in the Spider good for a 329km/h top speed and a 0-100 in 3.3 seconds. Chengdu is one of the richest cities in China, an other than in other cities, like here in Beijing, the air is mostly very clean, making for a perfect town for an drop-top supercar.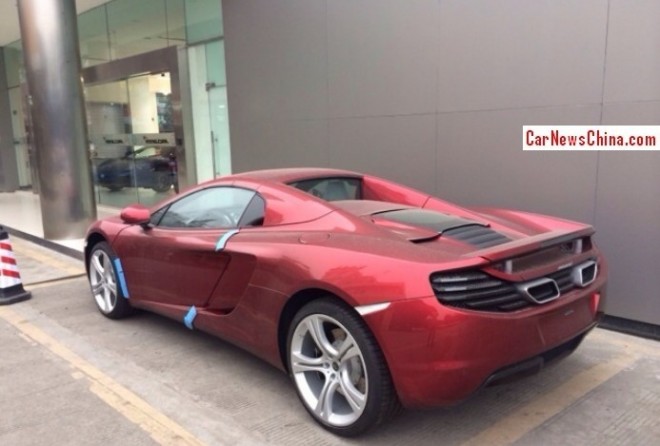 A spider should be red!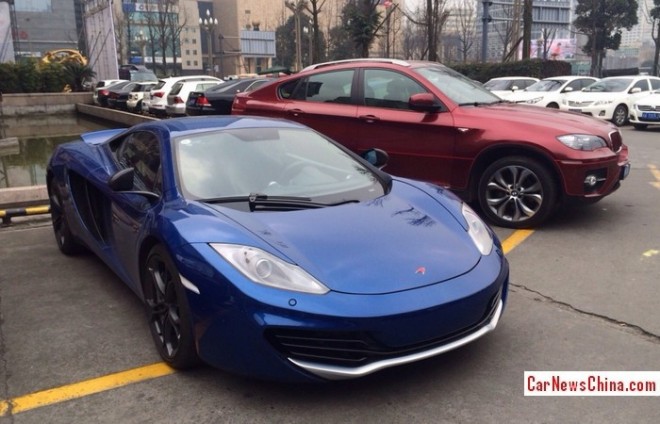 Elsewhere on the parking lot this very sexy blue Coupe with matte black alloys and a chrome front lip. Price for the Coupe starts at 3.38 million yuan or 551.000 USD. Why now, are all these expensive supercars parked out in the open?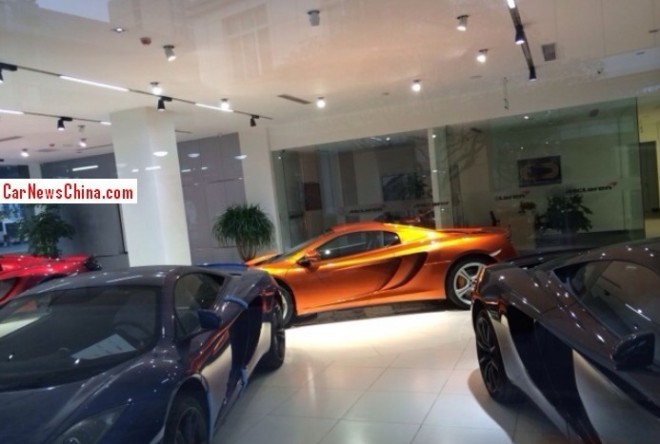 Because the showroom is full. Packed with a blue Coupe, a black Coupe, a gold Spider and a red Spider. That makes for a total of three Coupes and six Spiders for 5.25 million USD. Just another supercar day in China…
---