The Luxgen U6 Turbo has been launched on the China car market. The Luxgen U6 is a sporty crossover based on the same platform as the Luxgen 5 Sedan that was launched in July 2013. Price for the Luxgen U6 starts at 128.800 yuan and ends at 208.000 yuan.
Luxgen is a brand from the Taiwanese Yulong Group. Luxgen cars are made in Taiwan and in China by the Dongfeng-Yulong joint venture.
The U6 Turbo is available with two turbocharged engines: a 1.8 turbo with 150hp and 230nm and a 2.0 turbo with 170hp and 256nm. Gearbox: 5-speed automatic or 5-speed manual for the 1.8 turbo, and a 6-speed automatic for the 2.0 turbo. Size: 4625/1825/1645mm, wheelbase is 2720.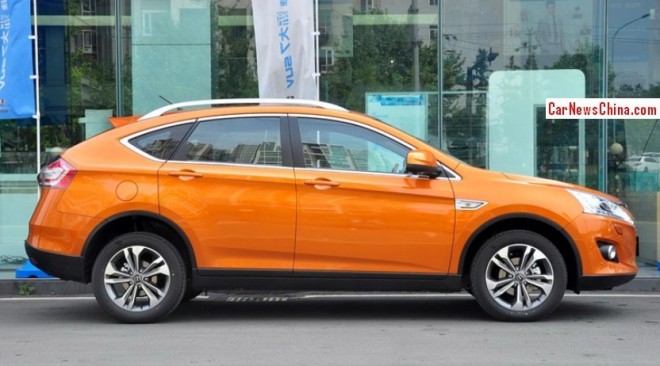 Luxgen hopes to win Chinese buyers by offering premium quality cars with high tech engines and interiors. Pricing is smartly set between the most expensive local Chinese brands and the cheapest international brands. Luxgen however is still a relatively unknown name, so the challenge is mostly marketing. The giant Luxgen 7 SUV is selling well, but the Luxgen 5 Sedan is trailing behind.