A very folly Volkswagen Touareg SUV, Spotted in China near the Solana shopping mall in east Beijing. The good people's car is wrapped in an eye-smoothing matte purple wrap, and further funneled up with an extra shiny heavily chromed grille, and extra shiny heavily chromed VW logo, partly darkened windows, a matte black roof rack (!), matte black mirrors, and 10-spoke matte black alloys.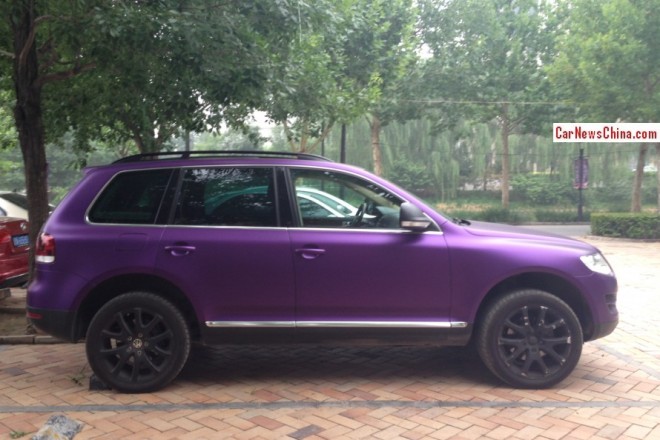 The front windows are not darkened, making for a confusing ensemble between the A and B pillars. Around the windows sits a chromed strip functioning as a barrier between the partly darkened windows and matte purple body. The chrome comes back again on the doors, once again as a barrier, now between the main body and the lower body, which is in matte black as well. Wrap is of good quality and neatly extends over door handles, but only partly over the bumpers and, as mentioned above, not at all over the mirrors.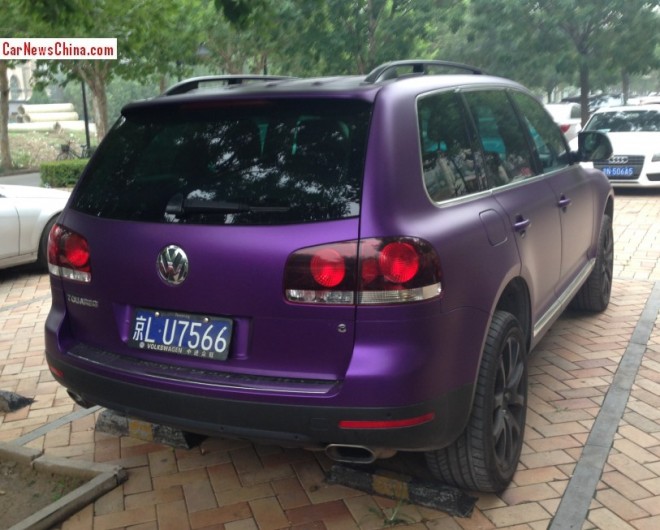 The wrapper lost a V. The Touareg is imported into China. Price starts at 686.000 yuan and ends at 1.36 million yuan. Engines: 3.0 V6, 3.6 V6, and 4.2 V8. Sadly, we don't see many modified examples. The only one we we met so far is a lot of car. Note white Audi A5 Sportback in the background, it has a…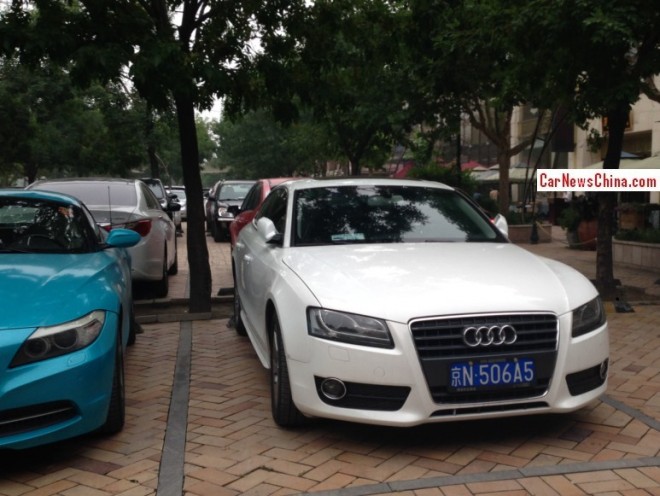 … license plate reading 506A5, which is one of the best license plates we have seen on an Audi A5 in China so far. On the left a BMW Z4 in baby Smurf blue, I will get back to that car soon or later.