A very confusing Volkswagen Touareg SUV, Spotted in China in the great city of Shanghai by Reader Antoine Chalendard, thank you for the pictures! The Touareg wants to be a lot of cars, and not all are of the same brand: Volkswagen Santana, Roewe 550, Volkswagen Touereg (which it is), Volkswagen Magotan, Volkswagen Sagitar, Volkswagen Touran, Roewe 750 (the V6 version), a 1.8 TSI V6 (no name there but the lettering seems Volkswagen), a Skoda Octavia, a Volkswagen Polo, a Volkswagen Passat, and a Volkswagen Bora.
All these cars are currently manufactured in China by Shanghai-Roewe or the Shanghai-Volkswagen and FAW-Volkswagen joint ventures, except for the Volkswagen Touareg (which it is), which is imported into China.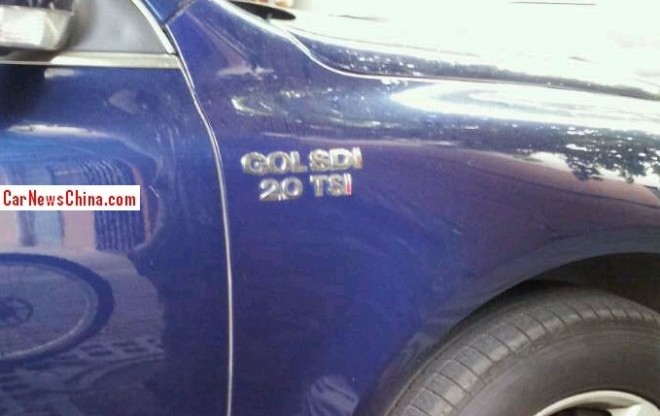 The front fender adds the Volkswagen Gol SDI, and a 2.0 TSI (no name there but the lettering seems Volkswagen). This good car, is probably schizophrenic to the max…
Badges like all these are widely available on car markets in China, the cheapest go for a few yuan and the best for some fifty. 'Rebadging' cars in this way is very common in country, but we have never seen so many cars on one car, although this BYD and this Jibei come close.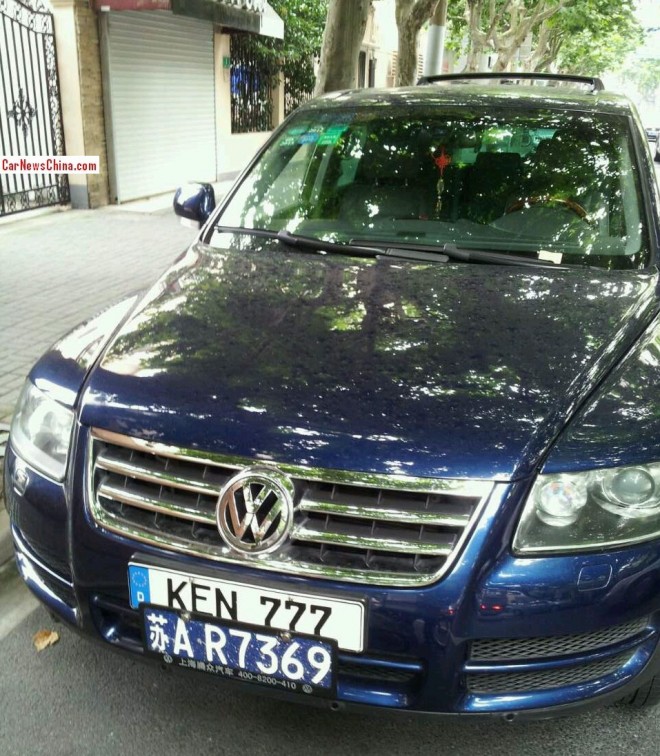 Just one badge at the front. Fake German license plate reading Ken 777.