Lexus had a promo event in the Sanlitun shopping area in Beijing last weekend. They brought out this beautiful Lexus LFA supercar, no matter that production ended two years ago. The LFA was parked next to a steamy fountain and got very wet, making it look even better.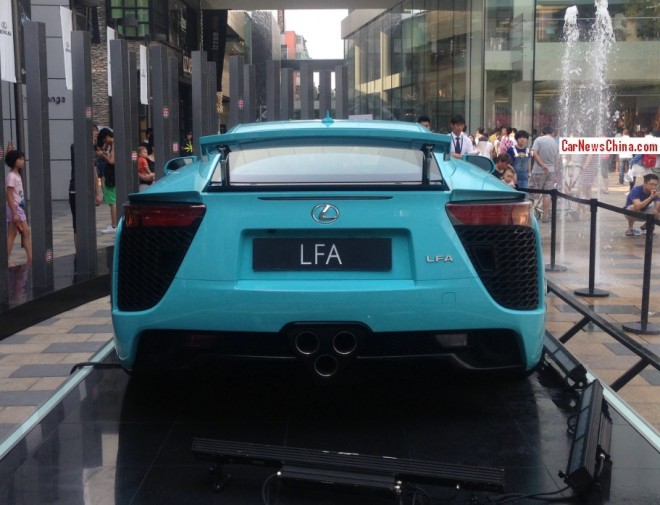 The wing was up, but there was no go. The fantastic LFA debuted in 2010 and production ended in 2012 after only 500 examples were made. Just three other examples are known to be in China: a baby blue car in Beijing, a red one in Beijing,  and another red in Hangzhou. It was very expensive with a price starting at 5.9 million yuan or $912.000 in 2011 exchange rates. But! A high-revving 4.8 liter V10 with 560hp and 460nm is worth a lotta money. Top speed is 326km/h and 0-100 is gone in 3.7 seconds.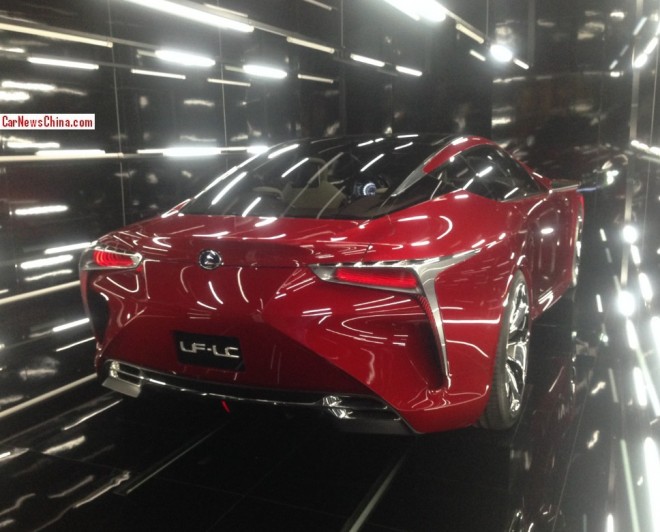 Behind the LFA was a booth with two NX SUV and the superbly hot LF-LC hybrid concept car. Sadly however they had it parked in some kinda tight tunnel with mirrors and weird lights and you couldn't see the front. How very stupid. They ship that expensive concept car all the way to Beijing, hire an expensive booth in an expensive shopping mall, and then they do everything they can to make absolutely sure nobody can really see the bloody car. The LF-LC by the way, debuted in 2012, two years ago again.