The final production version of the new JAC Refine S3 debuted today on the 2014 Chengdu Auto Show in China, and it has been launched on the Chinese car market at the same time. The JAC Refine S3 features an impressive front with a wild and giant chromed grille, and it comes with a roof rack as standard.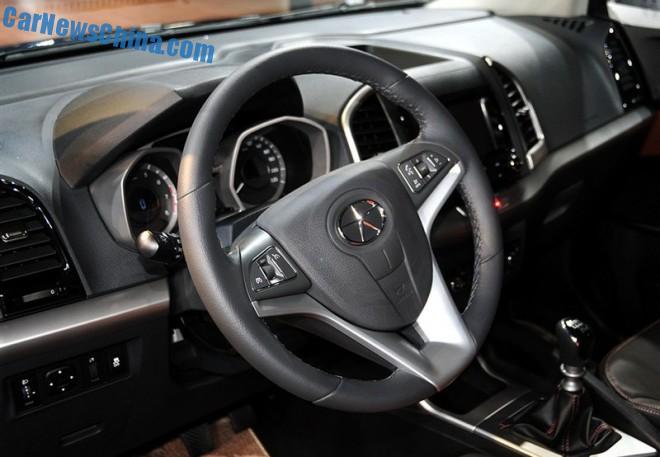 Price starts at 65.800 yuan and ends at 84.800 yuan, positioning the Refine S3 in one of the most competitive segments of the Chinese auto market. The Refine S3 is powered by a 1.5 liter four-cylinder petrol engine with an output of 113hp, mated to a 5-speed manual, a 6-speed manual, 0r a CVT.
Size: 4325/1765/1660, wheelbase is 2560 and curb weight is 1220kg.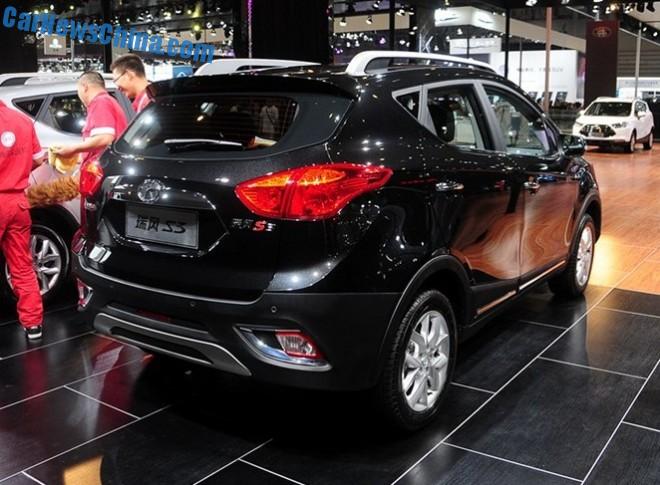 Roof rack in matte chrome. Same matte chrome as the skid pad and the air vents at the back. Doorhandles however are in shiny chrome.
The Refine S3 based on the same platform as the JAC Heyue A30 sedan. It is part of a heavy JAC SUV attack that will also include the JAC S2 SUV and the JAC Heyue S1 SUV.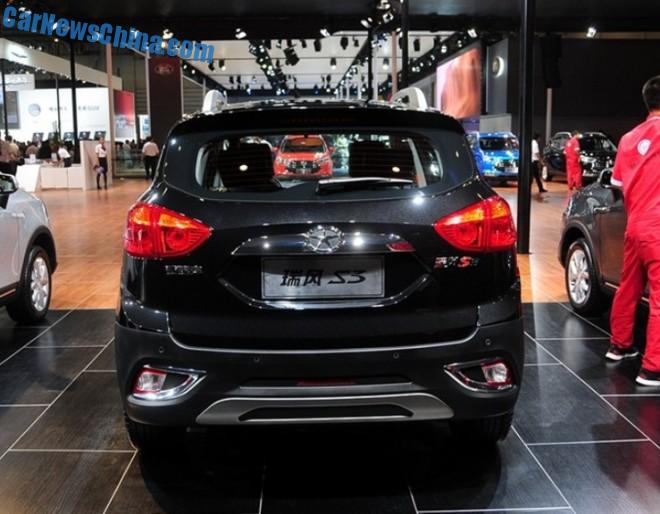 Sexy back. But it is nothing compared to that front: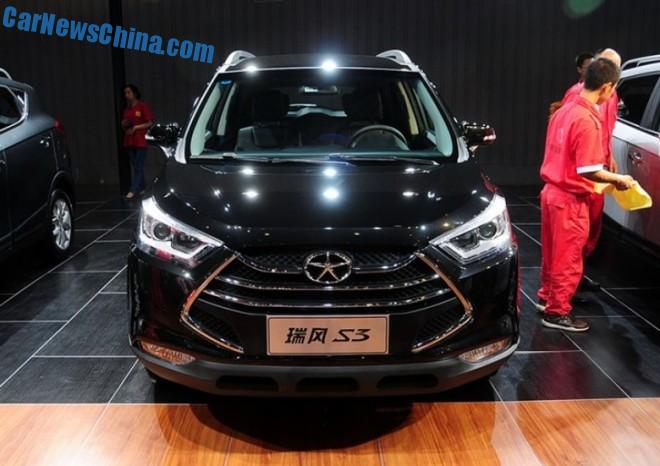 Will eat y'all!