The very first spy shots of a new JAC compact SUV. It will be positioned amidst the upcoming JAC Refine S3 SUV. and the planned JAC Heyue S1 SUV. The new SUV comes with huge headlights and a sharp sporty snout. Launch on the Chinese car market is expected for late Q4, priced somewhere around 60.000 yuan.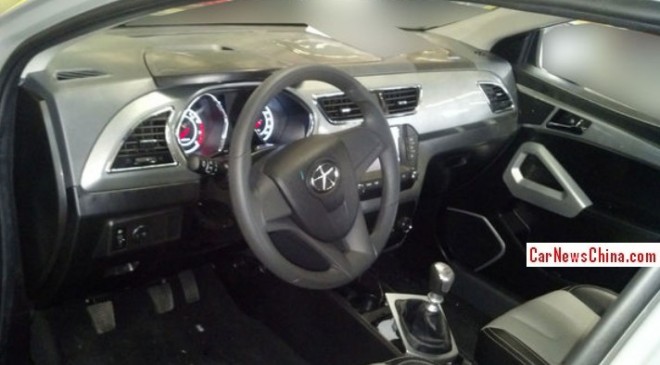 Alu-look dash with sporty dials. Steering wheel looks a bit old fashioned. Power will come from a 1.3 liter four-cylinder petrol engine with 100hp and 124nm, mated to a six-speed manual. The new SUV will likely be called 'JAC S2' but JAC has been shifting and mixing with names recently so we can't be really sure yet.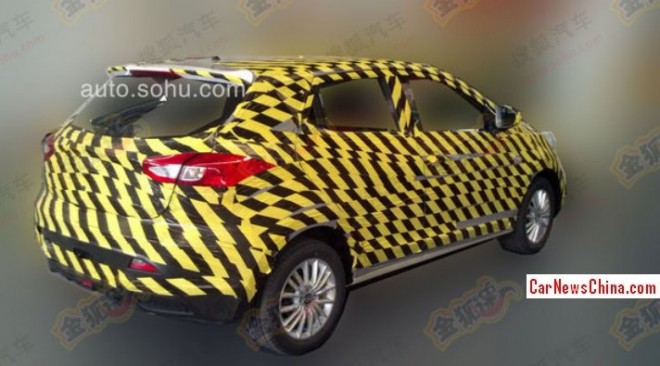 What we do know is that JAC is working in a major offensive to attack the Chinese car market in almost every cheap-car segment, with new cars rolling out like crazy and many more on the way. What a difference with just five years ago when JAC only had a few tired-looking old cars that nobody cared about.