This is the new Venucia SUV for China. The yet nameless vehicle will debut on the Guangzhou Auto Show in November and launch on the Chinese auto market just before the end of this year.  Venucia is a sub-brand of the Dongfeng-Nissan joint venture, selling relatively cheap cars based on Nissan platforms.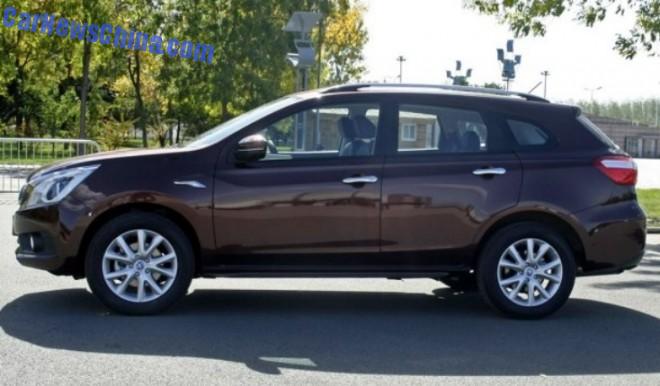 The exact origin of the platform is somewhat mysterious. Chinese automotive media say it is based on the old Nissan X-Trail which was manufactured by Dongfeng-Nissan, and earlier spy shots seem to confirm that.
The shape however indicate the new SUV could also be based on the last generation Nissan Qasqhai, which is still in production in China. But the Venucia seems a longer car than the Qasqhai, and the larger Qasqhai+2 is not manufactured in China. Let's compare: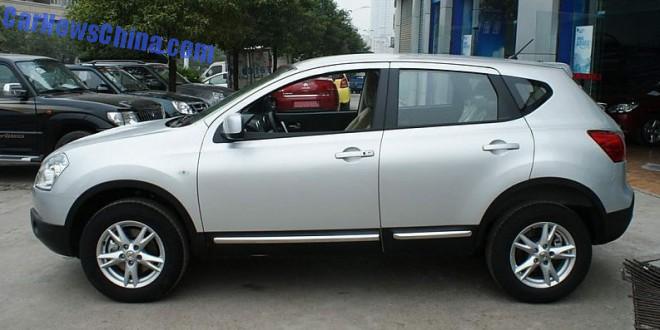 Dongfeng-Nissan Qasqhai.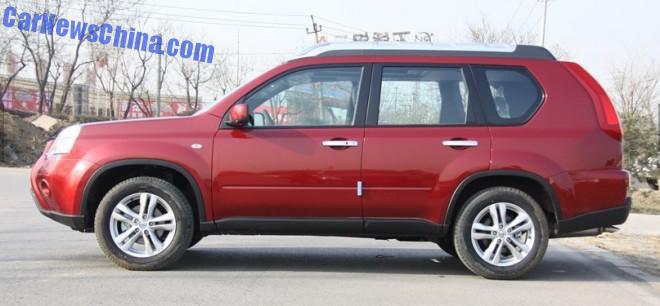 Last generation Dongfeng-Nissan X-Trail.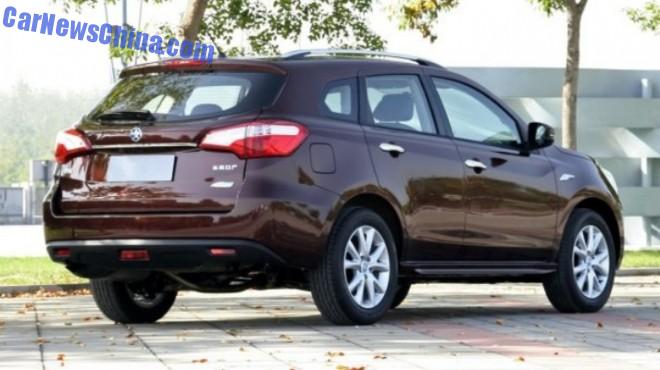 The overhang at the rear looks more like the X-Trail than the Qasqhai. Venucia doesn't say anything as they are pretending the SUV is a new car. We will know more when the specifications on size are released later this month.
The engines: a 1.6 liter four-cylinder, indicating Qasqhai, and a 2.0 liter four-cylinder, indicating X-Trail. The 1.6 will be mated to a CVT, the 2.0 to a five-speed manual or five-speed automatic.
Click or Die: