Dongfeng–Nissan joint venture, Venucia, released 998,800 yuan (137,000 USD) hydrogen-powered version of its internal combustion engine SUV, V-Online. The fuel cell electric car carries BYD's lithium-iron-phosphate (LFP) battery.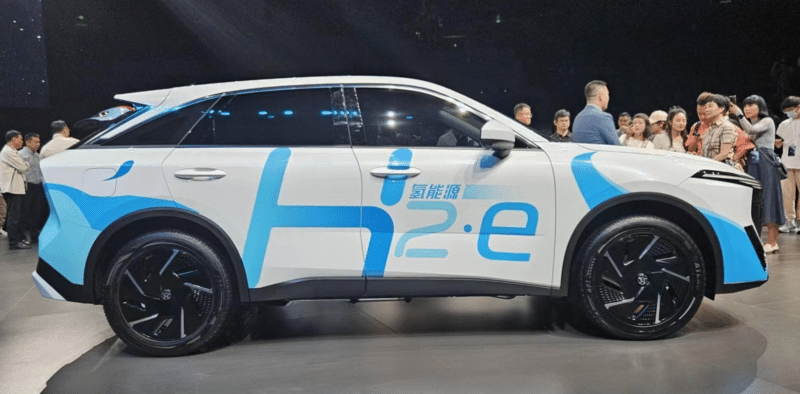 However, the car will not be immediately available to the public. The fuel cell-powered SUV will first become a part of a hydrogen-vehicle commercial demo in one of Guangzhou's main districts. The Sino-Japanese car brand plans to release the car for personal car buyers gradually.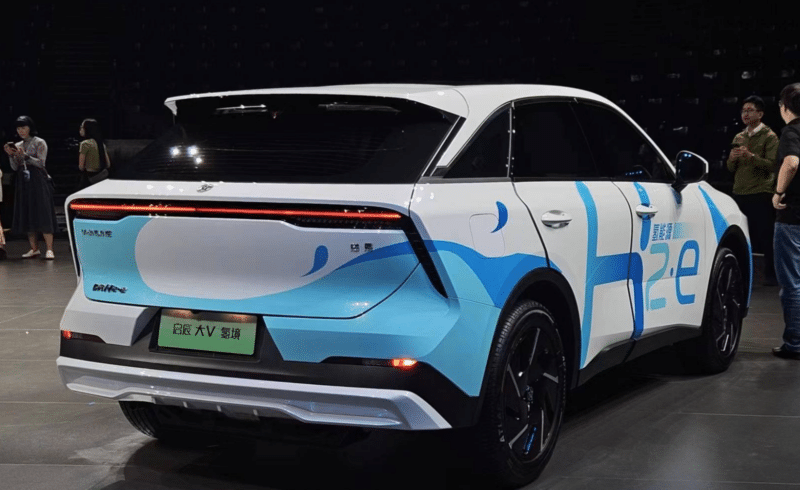 The fuel cell electric vehicle has a 60 kW fuel cell that powers a 160 kW motor. V-Online also uses an LFP battery pack from BYD's battery arm, FinDream. The hydrogen-powered SUV offers a 500 km range after 5 minutes of refueling. A kilogram of hydrogen in the vehicle allows a 120 km range. The car can operate at -40-60℃ temperatures and has a 70 MPa storage tank.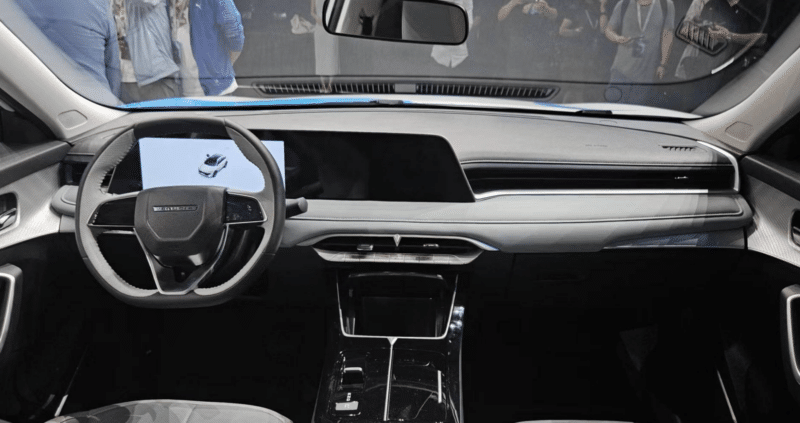 This is not the first Dongfeng's hydrogen-powered vehicle. In 2020, the company released Qingzhou E-H2. The car was based on the Chinese manufacturer's Aeolus AX7, which debuted two years earlier. Just like V-Online, Qingzhou is also aimed at commercial use and is part of hydrogen vehicle commercial demos. The FCEV uses an 80 kW fuel cell and can provide a 500 km range after 3 minutes of refueling. It consumes 0.751 kg of hydrogen per 100 km.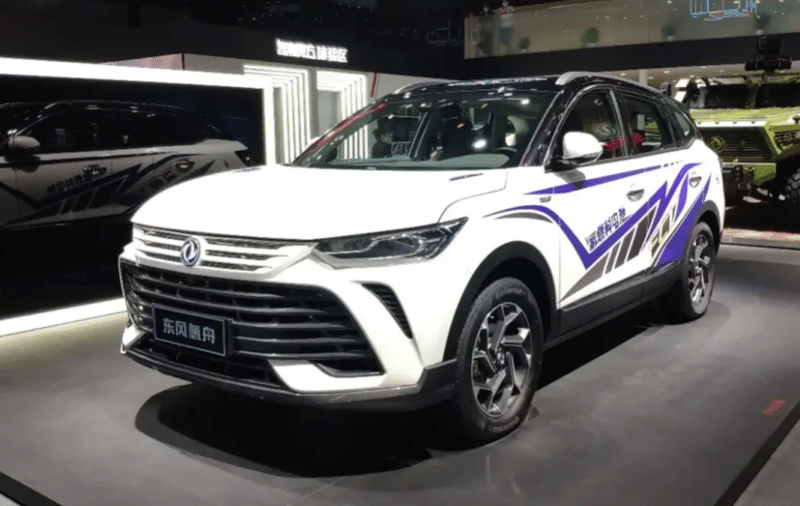 In the first nine months of the year, the Chinese fuel cell vehicle manufacturers made and sold around 3,000 vehicles, recording a 25.2% and 37.3% year-over-year increase in production and sales, respectively. In September, about 100 units were sold. All of them were commercial vehicles.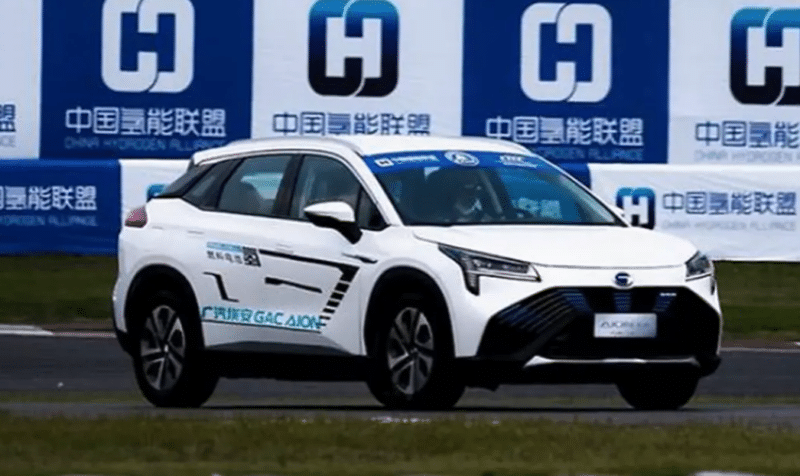 Besides Dongfeng, several other Chinese manufacturers have rolled out hydrogen-powered cars. GAC Aion released Aion LX's fuel cell version. Changan joined the fleet with a hydrogen-powered version of SL03. SAIC Maxus also offers an MPV Euniq 7 with a fuel-cell powertrain.
Source: Xchuxing