A Ferrari 458 Italia supercar crashed in the great city of Shenzhen in China. The tragic accident happened at 1500 on December 3. The driver tried to overtake a bus on the entrance to the Shennan Road expressway, but he came to close and the bus hit the Ferrari straight into the front right wheel.
The Ferrari was hit by the blue bus standing in the middle of the access road. The Ferrari crossed the white line while trying to overtake. Note black dot on the right white line. That is…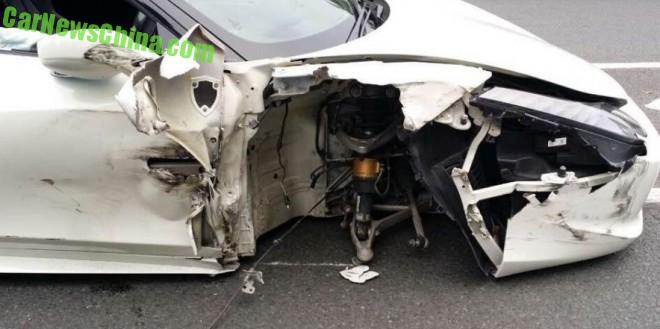 … the missing wheel.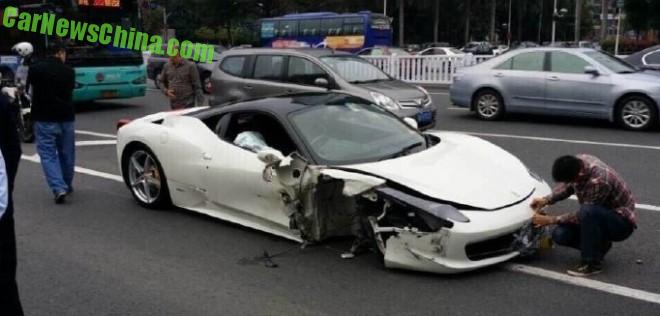 The driver in a brownish shirt tries to remove a piece of cloth covering the license plate, but apparently fails. Many supercars in China drive with covered plates or simply without plates so traffic cameras can't catch up. This practice is very illegal in China and police has recently started to pay somewhat more attention to it.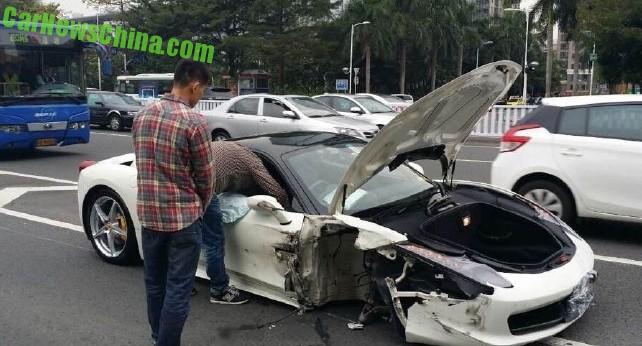 The driver and passenger, wearing a grungy shirt as well, were unhurt. Some unconfirmed reports are saying the driver was drunk. Nobody in the bus got hurt. The Ferrari however doesn't look that good. The front, suspension, front fender, and door seem seriously damaged. This is going to be an expensive repair bill. A new 458 Italia goes for 3.88 million yuan ($630.000) and repairs are famously expensive.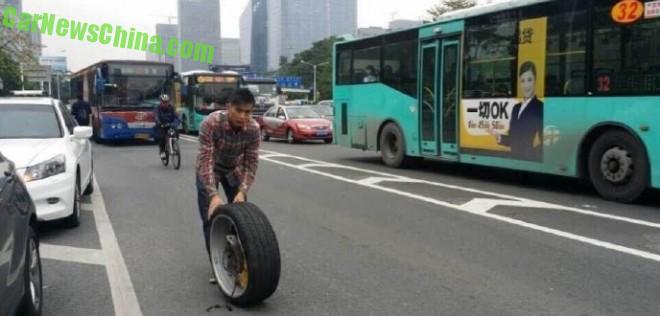 The owner gets his wheel. He looks a bit drunk indeed.