BYD has released the first photos of the final production version of the BYD Tang hybrid SUV for China. The BYD Tang is based on the petrol-powered BYD S7. The Tang will be launched on the Chinese car market on January 20. Price will start around 300.000 yuan before green-car subsidies, which can be as high as 60.000 yuan for a hybrid, so sticker price at the dealer will hover around the 250.000 yuan ($40.200).
The Tang comes with a very luxurious interior with lots of leather and wood. Instruments are all digital.
The hybrid drive-train consists of a 2.0 turbocharged four-cylinder petrol with 205hp and 320nm and an electric motor with 149hp and 200nm, good for a combined output of 354hp and 420nm, making the Tang the most powerful mass market hybrid SUV in the world. BYD claims a 0-100 acceleration 0f 4.9 seconds, a pure-electric range of 85 kilometer, and a fuel consumption of two liter per 100 kilometer.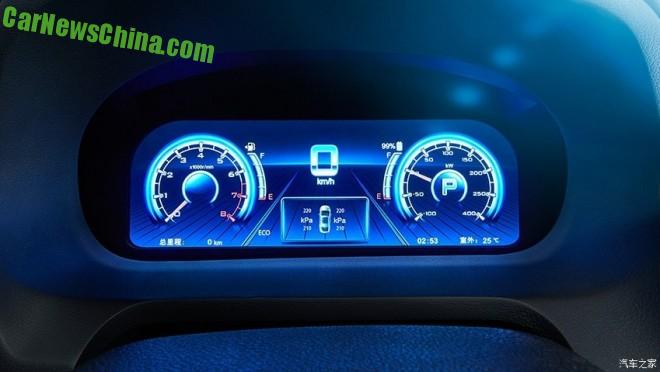 The instrument binnacle.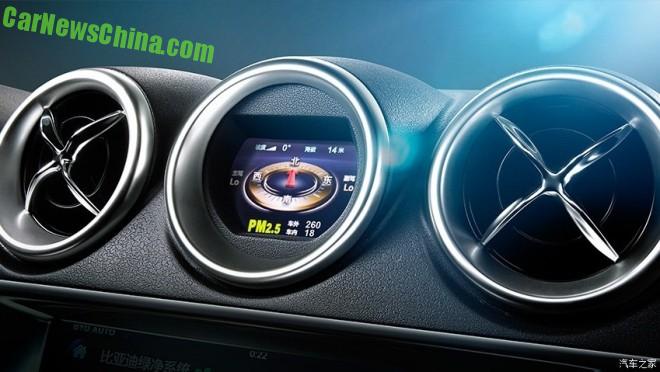 The center dial houses the built-in air purifier, developed to filter the killing PM2.5 particles out of the dirty Chinese air, leaving the occupants of the vehicle with air slightly more breathable. The BYD S7 is fitted with the same system.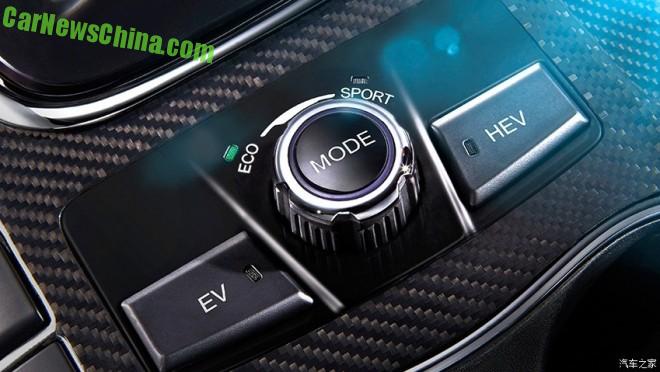 EV or HEV. No details yet on the different mode, but 'sport' sounds interesting. Maybe a boost function..?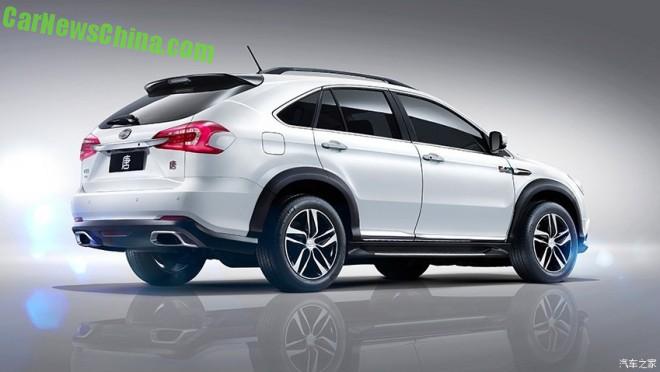 The Tang certainly looks the business. Black wheel arches, a black wing on the window, black roof rails, and black windows. Large and angry exhaust pipes, and taillights that will bite your hand off.