A super stretched Mercedes-Benz 'GL 450L', Spotted in China near Chaoyang Park in Beijing by Reader And, thank you for the photos! A very interesting vehicle this is. It was offered for sale in Xi'an in 2013 for 3.58 million yuan ($ 572.000 today), with the seller claiming it was the only 450L in the world.
Sadly the seller didn't say which coach builder built this beauty, only that the job was done in the U.S.A.. If you know more, please let me know in the comments! (LCW maybe?) The 2014 ad says the GL 450L is stretched by 890mm to a total length of 5980. The extension is located between the B and C pillar. Fuzzily, the SUV limousine is equipped with a Krups espresso machine, a McIntosch audio system, two captain seats with loads of leather and wood, and two more seats for the babes, who will serve the coffee.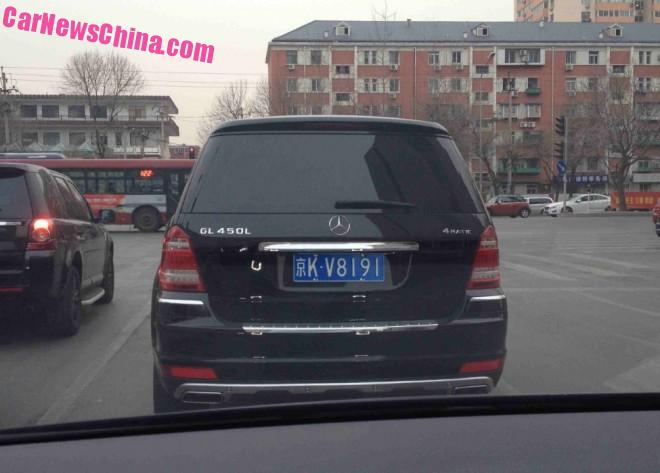 The GL-Class is officially imported into China but only sells in very small numbers. Price starts at 970.000 yuan and ends at 1.49 million. Versions: GL350, GL400, and GL500. This limousine is a GL450, powered by a twin-turbo V8 with 362hp and 550nm. The vehicle was most likely imported dealer-to-dealer via the gray market, originating somewhere from the the U.S. West Coast.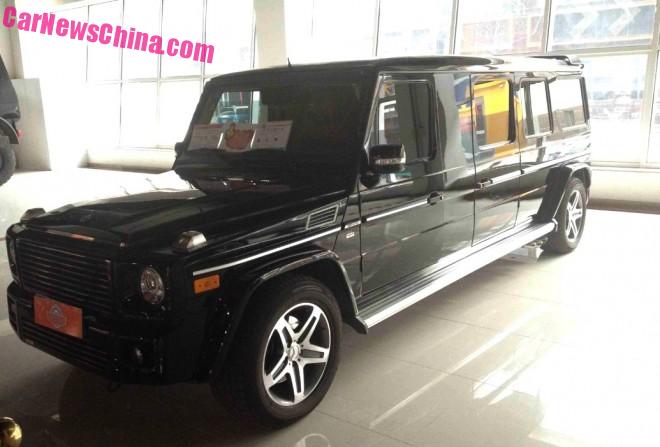 And also spotted this fantastic G-Class limousine, seen in the Beijing Tuning Street. The vehicle seems to have two extensions: one between the B and C pillars, and another one behind the C pillar. The rear door is of the suicide kind. Modified grille and roof spoiler included. The vehicle is offered for… 3.58,7 million yuan, or only 7000 more than the GL 450L did in 2013. Take your pick!