The new Foday Xiongshi F22 pickup truck has been launched on the Chinese auto market. Price starts at 89.800 yuan and ends at 133.800 yuan ($14.450 – 21.540). The Xiongshi F22, featuring an impressive shiny chromed grille, is based on the same platform as the Foday Lanfu SUV.
The Xiongshi F22 looks very good in brown, a rarity for a Chinese pickup truck.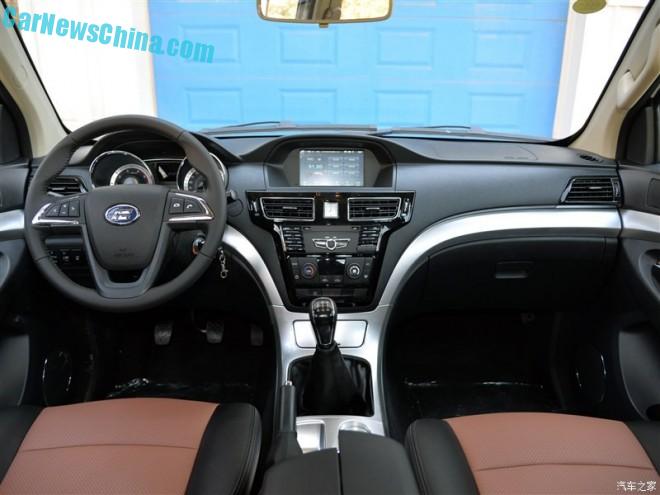 Nice dash with large sporty dials, a multifunctional steering wheel, two-tone seats, a piano-black center console, alu accenting, and a real analogue Foday branded clock: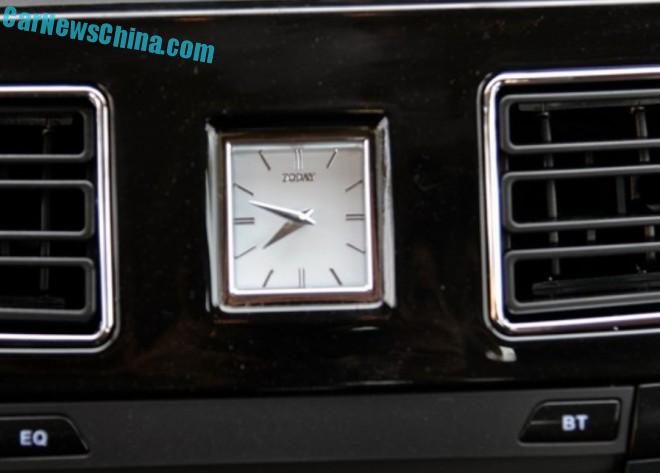 How cool is that, in a Foday..?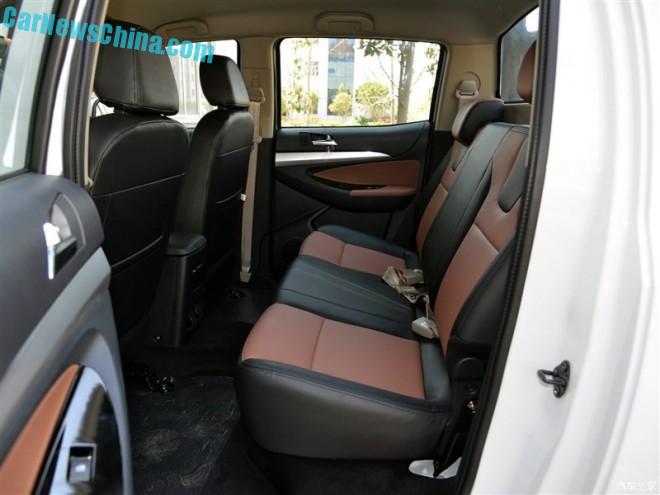 The Xiongshi F22 is crew-cab only. Bench seats three. Lots of space for the head and the legs.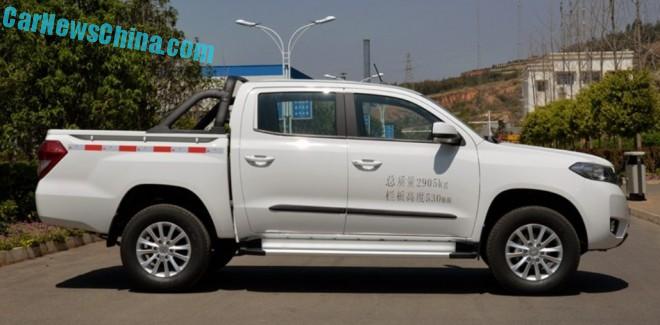 3M stickers are obligatory by law. Not pretty, but the gov' thinks it's safer.
Engines are the same as for the Lanfu: a Mitsubishi-sourced 2.4 liter petrol engine with 136hp and 200nm, and a 1.9 liter turbodiesel with 136hp and 300nm, both mated to a five-speed manual. Rear-wheel drive is standard and four-wheel drive optional.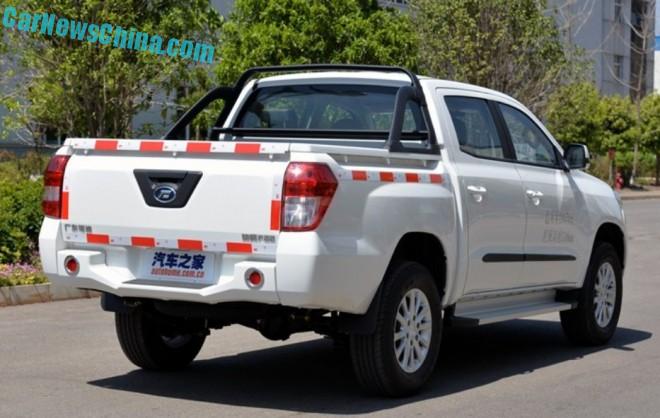 More 3M at the back. Note the odd round fog lights in the bumper, completely mismatching with the rest of the design.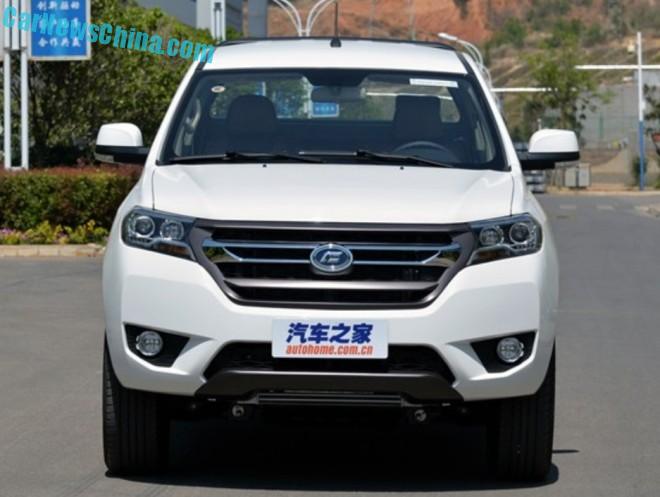 Big grille for a big car: 5219/1870/1844, and wheelbase is 3100.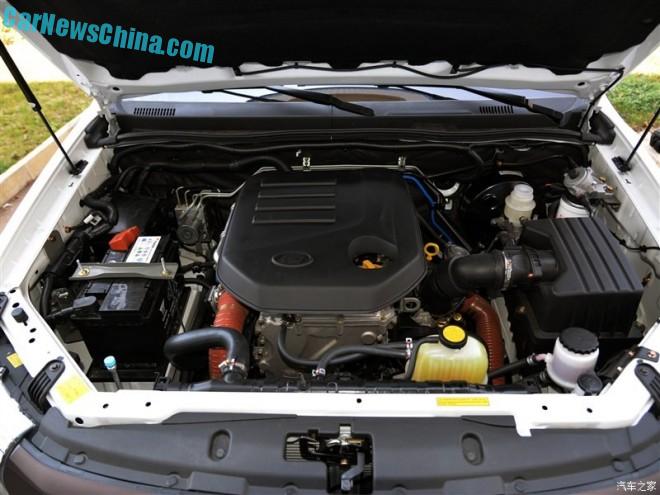 The 1.9 liter turbodiesel.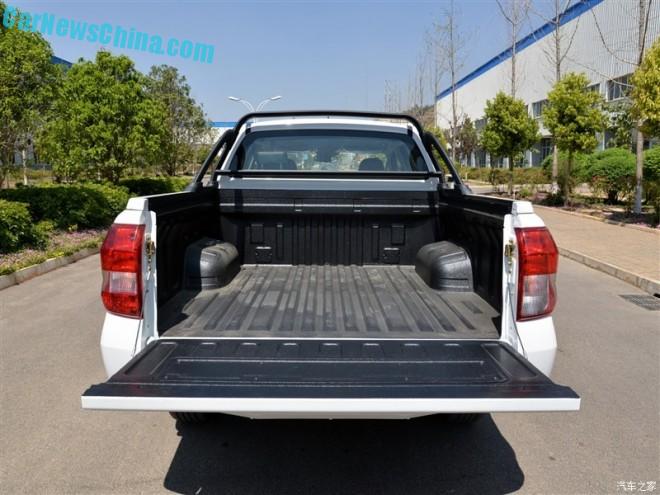 The bed.