The new Foday Lanfu SUV has been launched on the Chinese car market, featuring a mighty impressive grille flanked by mean looking headlights. The Lanfu  is the largest SUV ever for the Foday brand, and probably the best looking one as well. Price for all this pretty starts at 109.800 yuan and ends at 149.800, making the Lanfu one of the cheapest full-size SUV's available in China.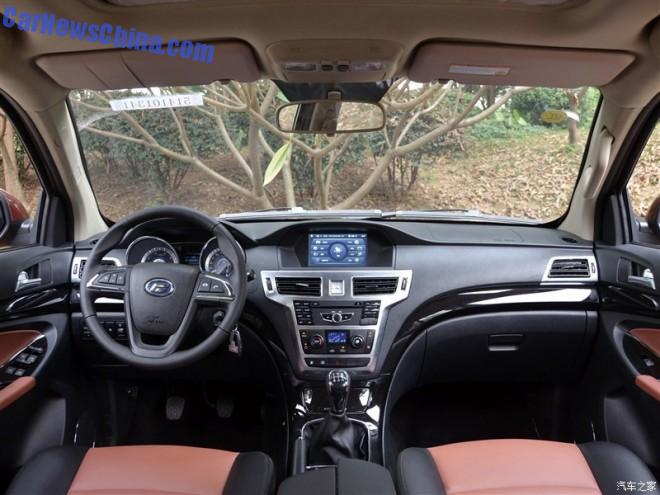 Great looking dash for the money. Large sporty dials. Expensive looking plastic-wood trim. Alu detailing, a reasonable sized screen high up in the center console, two-tone seats, and…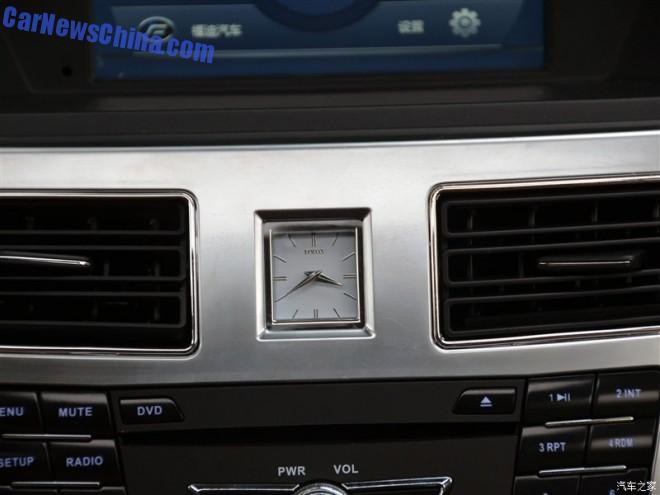 … an ultra hip analogue Foday branded clock.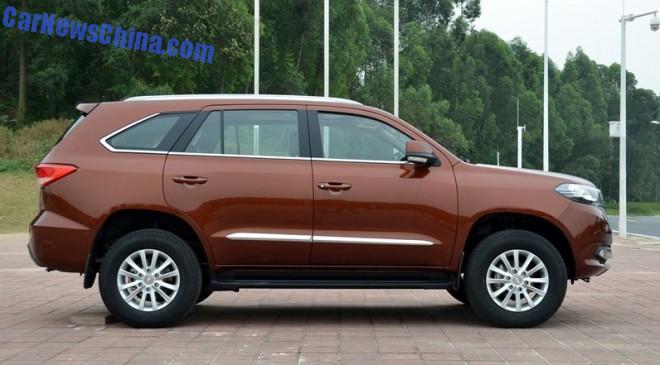 The Lanfu is the flagship Foday, it will be positioned above the Explorer 6. Huge car: 4771×1870×1828, wheelbase is 2790.
Engines: power will come from a Mitsubishi-derived 2.4 liter petrol engine with 136hp and 200nm, or from a 1.9 liter turbodiesel with 136hp and 300nm, both mated to a five-speed manual. Rear-wheel drive is standard and four-wheel drive optional.
Cheap 'n big SUV's like this are still very popular in China, especially in second and third tier cities where chrome and size matters most. The lack of an automatic gearbox however will hamper sales.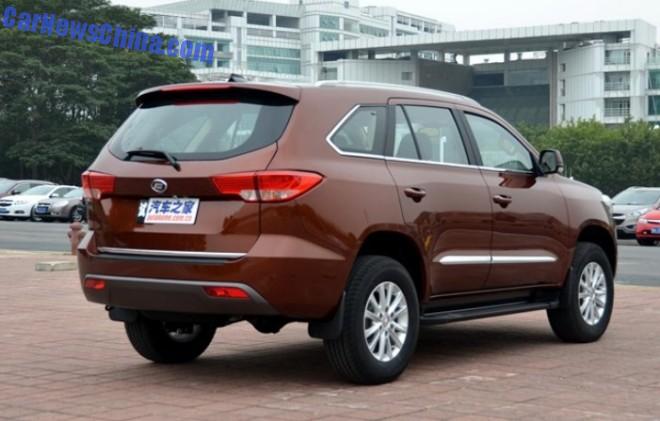 Truly a good looking vehicle, especially compared with what is on sale in its segment. But! The roof rack needs to be bigger, it is barely visible. A big bad SUV needs a big bad roof rack, not some kind of Chery Crossover thing.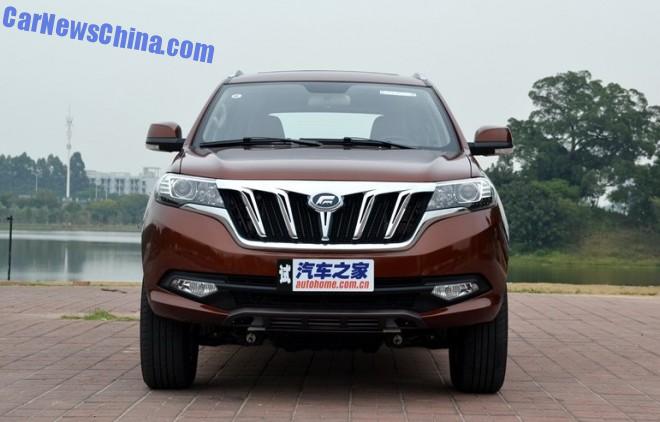 New king of the grille.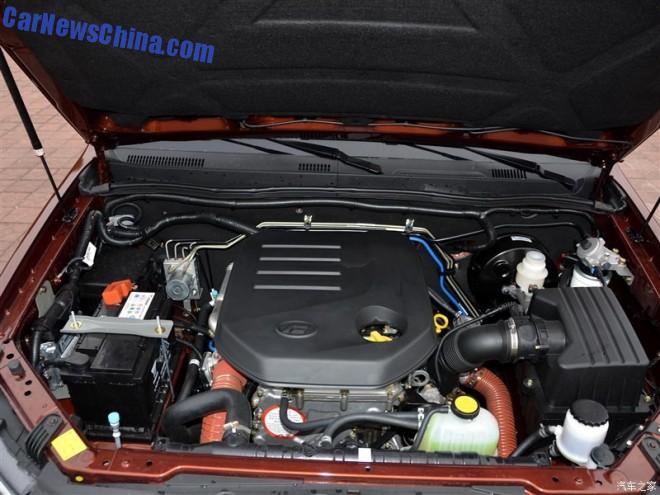 The 1.9 turbodiesel.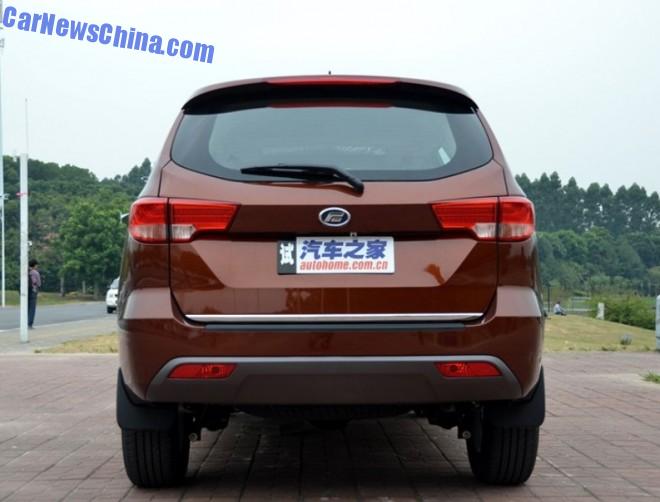 The new Foday Lanfu SUV.
Would you like to know more about this car? Detailed specifications? The various variants? What is standard and what not? Tire size? We can help. We have everything. If you want it, just let us know. And also see our Services page.
Click or Die: